Tasty potato gem and ham hash muffins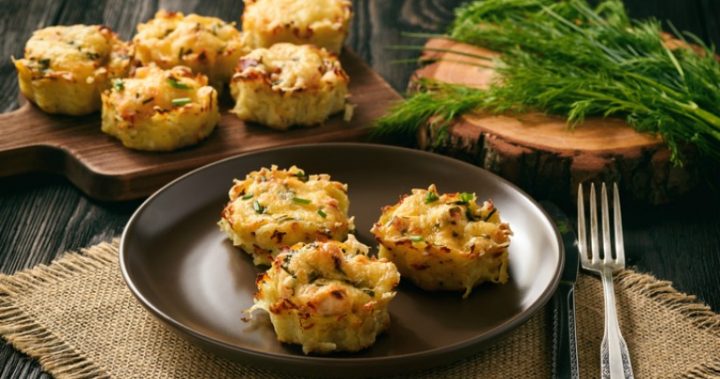 Delicious, satisfying and savoury, this tasty recipe is the perfect breakfast addition for those days you just feel like treating yourself!
While it's definitely indulgent, the flavour in these muffins is so good you won't be able resist whipping them up for a tasty morning snack. Best of all, they're incredibly easy to make and go from the oven to your mouth in under 30 minutes.
Rather than having you peel, boil and grate the potatoes, this recipe uses a short cut with crunchy potato gems instead. The golden nuggets are paired with diced ham, fresh parsley and spicy mustard to create a fantastic flavour.
They're also great to have on hand if you're looking after the grandkids these Christmas holidays. Whip them up before they arrive or make them together as a fun holiday project. If you prefer to give the grandkids a few more veggies in their diet, you can add diced zucchini and finely sliced broccoli to the mix. Enjoy!
Ingredients
1/2 x 1kg packet frozen potato gems
50g sliced leg ham, finely chopped
2 green onions, finely chopped
1/4 cup fresh flat-leaf parsley leaves, chopped
1/2 cup plain flour
1/4 tsp baking powder
2 eggs
1/3 cup milk
1 tbsp wholegrain mustard
Method
Preheat oven to 220°C.
Grease muffin pan.
Place potato gems, ham, onion, parsley, flour and baking powder in bowl.
Season with salt and pepper, stir well to combine.
Whisk eggs, milk and mustard together in small bowl.
Add to potato mixture, stir well to combine.
Spoon mixture among prepared muffin pan.
Bake for 20 – 25 minutes or until golden.
Sprinkle with extra parsley and enjoy!