Tasty three ingredients lemonade scones with a zesty kick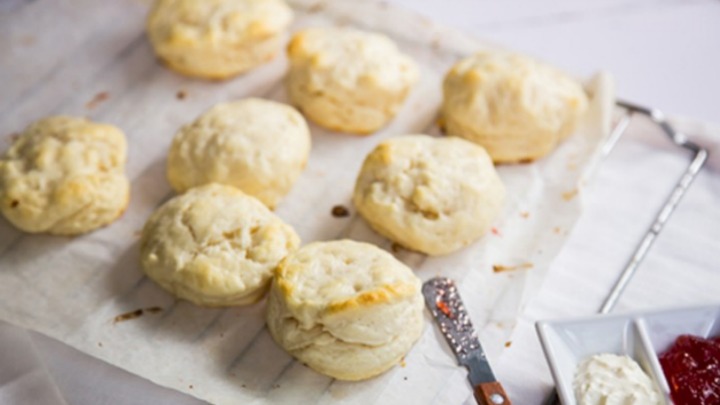 What is it about lemon that makes it such a tasty option when it comes to dessert?
For this recipe, combining one of Australia's favourite baked goods with lemon proves an irresistible combination.
These tasty lemonade scones with a zesty kick will add some extra flavour to your regular scones and may just make its way onto your regular baking schedule.
The best part is it's a super-easy recipe, so you won't be slaving away in the kitchen for hours.
Ingredients
325g self-raising flour
2/3 cup cold lemonade
2/3 cup thickened cream
Method
Preheat oven to 230 degrees.
Line baking tray with paper and sprinkle with flower to prevent scones from sticking.
Sift flower into a large bowl.
In another bowl, combine lemonade and cream.
Add lemonade mixture to flour and fold slowly until just combined.
Roll small balls with mixture on baking tray, ensuring they don't stick together.
Bake for 15 mins until golden and cooked.
Be sure to serve hot.
Like standard scones, it's always great to serve the lemonade scones with some jam and cream or butter. Lemon marmalade works a treat but the sweet taste of a strawberry or raspberry jam is going to work well with the lemon flavour of the scone.
Also feel free to sprinkle with icing sugar to make them look even better!