Tasty gluten-free zucchini and halloumi fritters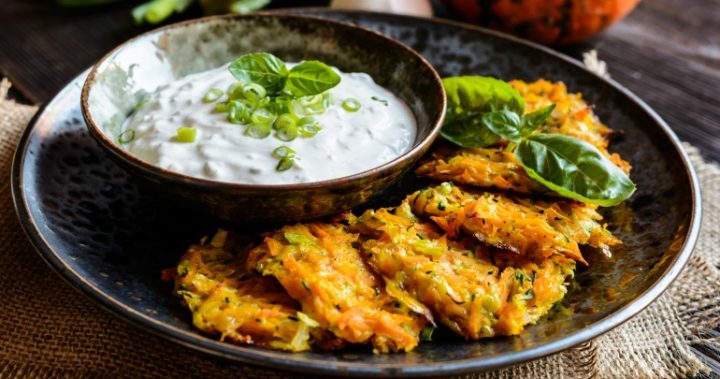 This recipe takes the traditional zucchini fritter and adds a gluten-free twist.
The delicious zucchini mixture, made up of rice flour, gluten-free self-raising flour, halloumi, garlic, onion and lemon rind makes gluten-free taste incredible.
The best part is, it's super easy to whip up and is a handy recipe to have on-hand for those gluten-intolerant visitors. Do note, it's best to store leftovers in an air-tight container in the fridge.
For a Mediterranean kick, serve with baked tomatoes and delicious Greek yogurt.
Ingredients
1/4 cup rice flour
2 tbsp gluten-free self-raising flour
1 tsp ground cumin
1/3 cup chilled sparkling mineral water
1 egg
200g haloumi, grated
2 zucchini, grated
2 garlic cloves, crushed
1 tsp finely grated lemon rind
1 spring onion, thinly slice
Vegetable oil
Method
Combine flours and cumin in medium bowl.
Whisk mineral water and egg in bowl.
Add egg mixture to flour mixture with cheese, zucchini, garlic, rind and onion.
Stir until just combined.
Pour enough vegetable oil into large frying pan and heat over medium-high heat.
Cook two tablespoons of mixture for two minutes each side. Drain on paper towel.