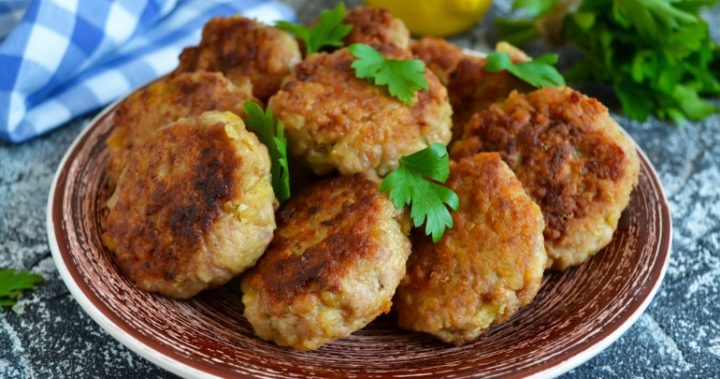 Put an Asian spin on your chicken patties with these fresh and tasty ingredients! They're packed with all sorts of delicious things, like peanut butter, coriander, ginger and mint. The best part is they're super easy to make with everything thrown into bowl and mixed together before being fried off in the pan. You can serve them with all sorts of things; try putting them in a burger with loads of fresh salad or dishing them up with fluffy rice and Asian greens. Yum!
Ingredients
500g chicken mince
3 shoots spring onions, thinly sliced
1 lime, zested
1 clove garlic, diced
1/4 cup panko bread crumbs
2 tablespoons peanut butter
2 tablespoons chopped coriander
1 tablespoon chopped mint
1 teaspoon grated ginger
Salt and black pepper, to taste
Olive oil, to fry
Method
1. In a bowl add all ingredients except olive oil. Mix together until chicken is mixed well with the ingredients. Divide into 4 patties.
Ad. Article continues below.
2. Add olive oil to a large frying pan and set over medium heat. Once the oil is hot add in the patties and cook about 5 minutes per side or until fully cooked through.
—————————————————–
If you'd like to see more recipes from Starts at 60, click here. And if you have a recipe you'd like to share with the Starts at 60 community – we'd love to share it! Submit them to us by completing the form below.
Submit your article here