Tasty chicken and broccoli bake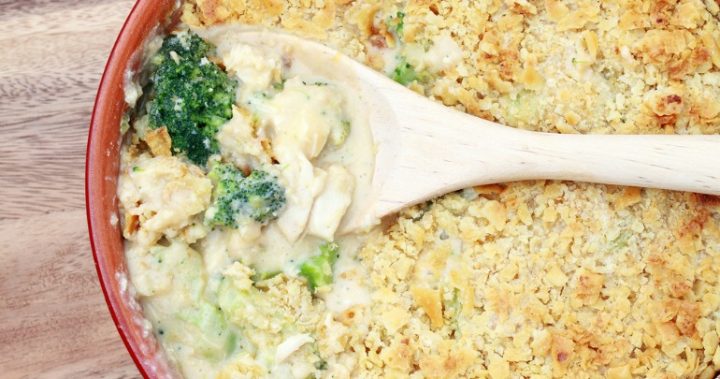 Talk about a delicious and easy dinner! This tasty recipe is full of shortcuts that make whipping up a meal a whole lot faster without compromising on flavour. The mix itself may sound a bit strange, but it's just one of those things that works! The recipe itself is quite old school with some classic 70s ingredients like cream of chicken soup making a comeback. Top the lot with breadcrumbs and a sprinkling of cheese and then bake in the oven until the chicken is tender and the flavours are perfect. Dish up a big plateful and enjoy!
Ingredients
2 chicken breast
700g broccoli florets, cooked until just tender
300ml cream of chicken soup
½ cup milk
¼ cup mayonnaise
1 cup grated cheddar cheese
1 teaspoon lemon juice
½ cup bread crumbs
¼ cup grated Parmesan cheese
2 tablespoons butter, cut into small pieces
Method
1. Preheat oven to 180C. Slice chicken breasts into 1cm pieces, then lightly cook to seal outside.
Ad. Article continues below.
2. Layer broccoli in bottom of a baking dish, then place chicken pieces on top of broccoli.
2. Mix soup, milk, mayonnaise, cheddar cheese, and lemon juice. Spread on top of chicken. Sprinkle with bread crumbs and Parmesan cheese, and top with butter. Bake in oven for 30 minutes or until chicken is cooked through and top is golden and crispy.