Tasty cauliflower cake with bacon crumble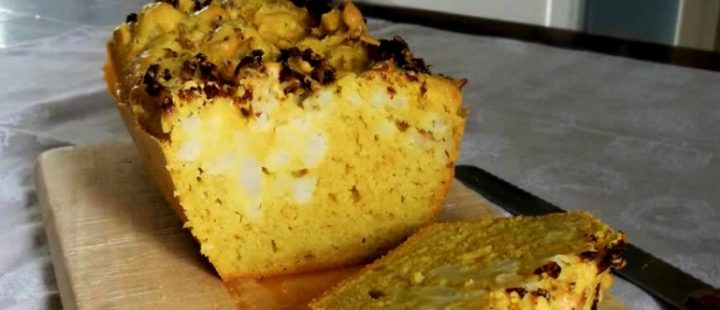 Forget the sweet stuff. This savoury cauliflower cake is an absolute winner!
This incredible recipe uses a classic combo — cheese and bacon — and really gets the tastebuds going. Full of flavour, this recipe includes a cheesy cauliflower mixture, sprinkled in a delightful bacon crumble – it's so tasty, you won't be able to resist!
Great on its own or paired with a green salad with simple lemon dressing, this tasty cauliflower cake is great to have on-hand. Store any leftovers in an air-tight container in the fridge and warm up in the microwave before serving.
Ingredients
15g butter, melted
750g cauliflower florets
1/3 cup olive oil
1 red onion, finely chopped
1 tbsp fresh thyme leaves, finely chopped
6 eggs
1 cup self-raising flour
1/2 tsp ground turmeric
1 1/2 cups grated cheddar
1 tbsp white sesame seeds
1 tsp caraway seeds
Bacon crumble
1/2 cup plain flour
35g butter, chopped
150g shortcut bacon, finely chopped
Method
Preheat oven to 180°C.
Line base of a loaf pan with baking paper. Brush sides with melted butter.
Combine seeds and toss around inside of pan so they stick to sides.
Cook cauliflower in a steamer over a saucepan of boiling water for 20 minutes. Drain well.
Heat oil in large frying pain over medium heat.
Cook onion and thyme, stirring, for five minutes. Set aside to cool.
Meanwhile, make bacon crumble. Place flour and butter in medium bowl.
Rub in butter until clumps form. Stir through bacon.
Transfer onion mixture to large bowl with eggs, flour, turmeric and cheese.
Season and stir to combine. Stir through cauliflower.
Pour cauliflower mixture into prepared pan and sprinkle with bacon crumble.
Bake for one hour or until golden.