Tasty apple crumble slice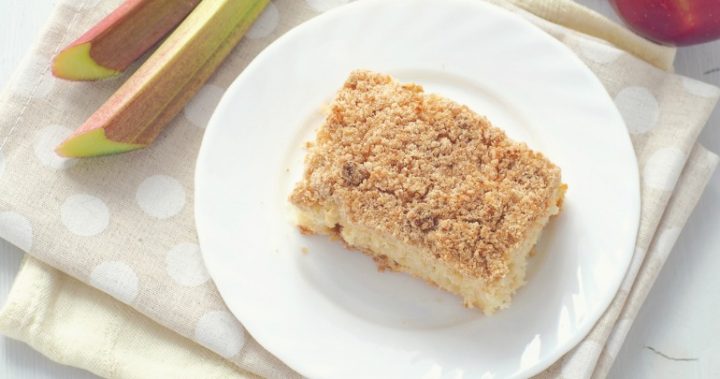 You can't go past a good slice for a sweet afternoon treat, and this tasty apple crumble slice is no exception. Made with tart apples and a sweet crumble topping, this one is sure to be a hit if visitors pop around, or for when the afternoon sugar cravings kick in.
Enjoy a slice of this with your afternoon cup of tea or coffee, for a snack on the run, or as a delicious dessert that you can make in advance. It will surely impress everyone!
Ingredients
Crumble Topping:
1¼ cups plain flour
1 teaspoon baking powder
125g butter
¾ cup caster sugar
Apple filling:
5 green apples, peeled and diced
1 tablespoon butter
½ teaspoon ground cinnamon
1 tablespoon sugar
Base:
100g butter
1/2 cup caster sugar
1 egg
1 cup plain flour
1 teaspoon baking powder
1 tablespoon milk
Method
1. Preheat oven to 160C, and grease and line a 20 x 30cm slice tin with baking paper.
2. To make the crumble topping, in a mixing bowl, mix the flour, baking powder, and sugar together. Next, rub the butter into the flour mixture using your fingers until it's crumbly.
3. To make the apple filling, place all ingredients into a saucepan and cook over a low heat for around 10 minutes, or until apples are soft, then allow to cool.
4. To make the base, beat the butter and sugar in an electric mixer and until creamy, then add the egg and beat well. Mix through the flour, baking powder, and milk.
5. Press the base firmly into the base of the prepared pan. Top with apple filling, and then sprinkle over the crumble topping.
6. Bake for 40 – 50 minutes or until lightly golden. Dust with icing sugar before serving.