Tandoori lamb cutlets with fresh coconut and melon chutney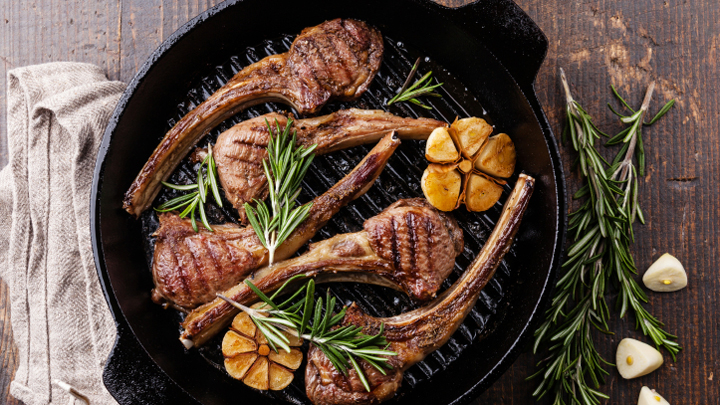 Here is a wonderful lamb cutlet dish to make for your next dinner party. The fresh coconut and melon chutney add great flavour to the lamb. If you're feeling extra adventurous try using fresh coconut! We've outline directions below about how to grate a coconut for you!
Will you try making this recipe? 
Ingredients
Makes 4 servings
Ad. Article continues below.
1/4 cup (75g) tandoori paste
1/4 cup (70g) yoghurt
12 french-trimmed lamb cutlets (600g)
Chutney
1 cup (115g) shaved fresh coconut
1/2 large honeydew melon (850g), shaved (best if made with firm melon)
2 tbsp finely chopped fresh mint
1 tbsp lemon juice
*Fresh coconut
Pierce one of the eyes to open, roast the coconut briefly in a very hot oven only until cracks appear in the shell. Cool and then break the coconut apart and grate or flake the firm white flesh. However, if coconut is too hard to find, you can use 1 cup finely shredded dried coconut.
Ad. Article continues below.
Method
Prep and cook time: 30 minutes
Combine paste, yoghurt and cutlets in bowl and season.
Cook cutlets on BBQ or grill pan until brown on both sides and cooked to your liking.
For the chutney, combine the fresh coconut and melon to serve with the lamb.
Tell us, do you cook lamb often? What is your favourite lamb recipe?