Zesty orange and sweet chocolate mousse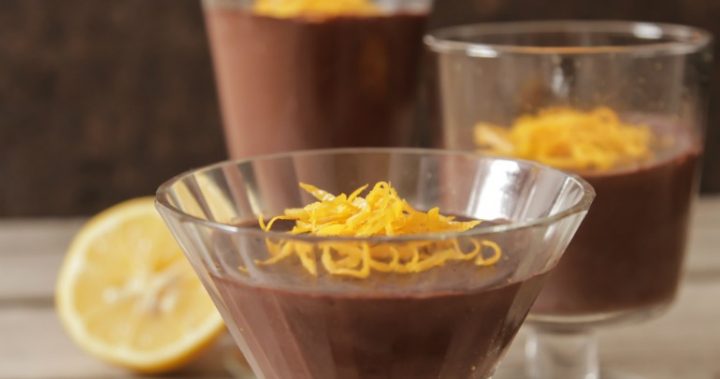 Sometimes chocolate mousse can get boring with the same method and ingredients repeated over and over again. Luckily, this recipe was created to put a fun, citrus twist on the popular dessert.
Adding the unexpected zest into the sweet dish will surely impress your guests. Prepare this for a special event to prove to everyone that chocolate mousse doesn't always have to be predictable!
Ingredients
200g dark chocolate, chopped

2 oranges, rind finely grated, juiced

1 teaspoon vanilla extract

2 free range eggs, separated

300ml thickened cream

2 tablespoons brown sugar

2 teaspoons orange zest, to garnish
Method
Place a medium heatproof bowl over a saucepan of simmering water, making sure the bowl does not touch the water. Add chocolate, rind, orange juice and vanilla into bowl. Stir for 3 mins to make mixture smooth. Remove from heat and set aside for 20 mins. Stir in egg yolks.
With an electric mixer, beat cream in bowl until soft peaks form. Place three quarters of the cream into chocolate mixture and fold in carefully. Place remaining cream in the fridge to cool. Beat egg whites and sugar in bowl until mixture appears glossy. Place into chocolate mixture and fold in carefully. Transfer even portions into serving glasses. Place in fridge to chill for 2 hours.
Top with orange zest and left over cream if desired. Serve chilled.