Picture-perfect macadamia and choc biscuits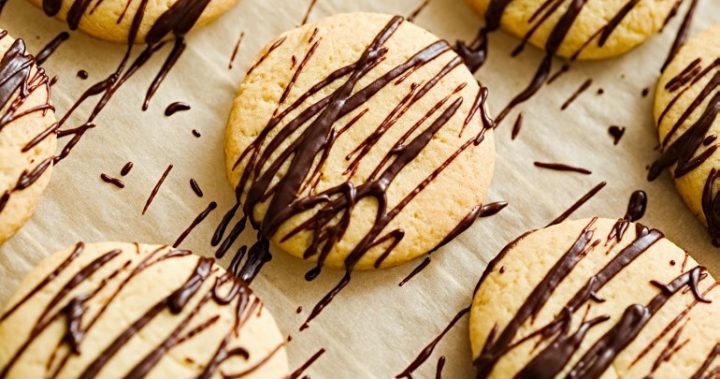 Buttery, chewy and picture perfect, these tasty chocolate macadamia biscuits are a winner! They're easy to whip up and are a scrumptious treat to enjoy with a cup of tea or coffee.
Drizzled in melted milk chocolate, this incredible recipe is made up of a delicious macadamia and cinnamon mixture. The macadamia nuts add a buttery flavour, which will no doubt have you coming back for more.
If you're not too keen on milk chocolate, feel free to substitute it for either dark or white chocolate.
Ingredients
1 cup macadamia nuts, halved
125 unsalted butter, softened
1/2 cup caster sugar
1 egg
1/2 tsp vanilla essence
1 tsp ground cinnamon
1 1/3 cups self-raising flour
50g chocolate buttons, melted, to drizzle
Method
Preheat oven to 180°C.
Place macadamia nuts on baking tray and roast for five minutes. Allow to cool completely.
Reduce oven to 160°C. Line two large baking trays with baking paper.
Use an electric mixer to beat butter and sugar until fluffy.
Add egg, vanilla and cinnamon. Beat until just combined.
Add flour and macadamia nuts. Using a wooden spoon, stir until well combined.
Spoon even tablespoons of mixture onto prepared trays (4cm apart). Bake for 20 minutes then transfer to wire rack to cool completely.
Drizzle biscuits with melted chocolate.