Tangy lemon and chocolate pie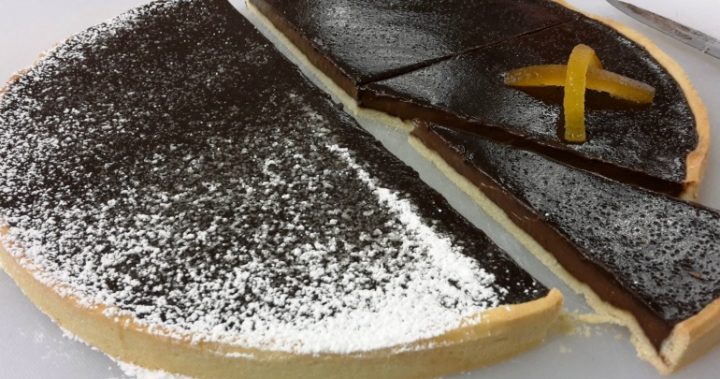 Sometimes it can be hard to decide whether to have something fruity or something chocolatey for dessert. If you're the kind of person who finds it hard to pick, this recipe has you covered. A tangy lemon and chocolate pie combines the fresh taste of lemon with the sweet flavours of chocolate.
While it's not a combination you usually see, this pie really is mouthwateringly good. The filling is silky smooth with a hint of lemon that helps cut through the rich chocolate. The best part is it can be cooked in as little as 45 minutes. Serve with a side of whipped cream and dig in. It's sure to be a hit with your friends, family and taste buds!
Ingredients
250g crushed Oreo biscuits
3 tbsp melted butter
400g sweetened condensed milk
2 tbsp corn flour
2 beaten egg yolks
3 tbsp lemon juice
1 tsp grated lemon zest
170g thickened cream
200g melted chocolate chips
130ml water
Method
Combine biscuits and 1 tbsp melted butter and mix.
Add biscuit mixture to baking tin and cool in a fridge for 10 mins.
Combine condensed milk, remaining butter and corn flour in saucepan.
Boil on medium heat and stir for 1 min.
Add small amount of egg and mix. Pour rest of eggs and continue cooking on medium heat for 2 mins.
Turn heat off and add lemon juice and lemon zest and continue stirring.
Place mixture in biscuit base and refrigerate for half an hour.
Mix cream, chocolate and water in bowl and pour evenly on top of biscuit base.
Place in fridge until firm.
For extra flavour, feel free to serve with berries or ice cream and sprinkle with icing sugar. If you like your chocolate a little more bitter, feel free to substitute regular chocolate chips for a darker variety.