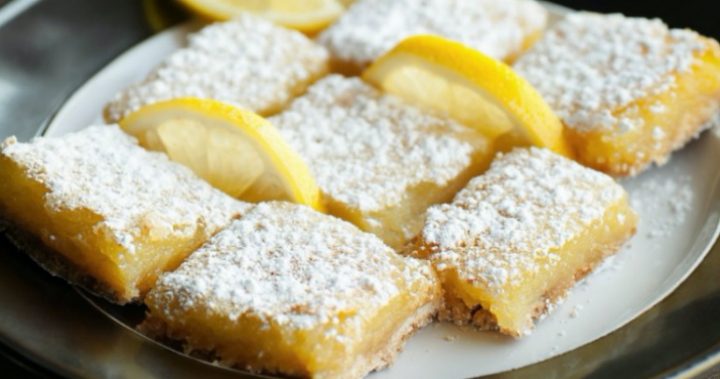 When it comes to dessert slice, it's fair to say that nothing comes close to beating the humble lemon slice. While there are plenty of different variations of the recipe out there, this super zesty lemon slice is one that you should try.
It oozes with delicious citrus flavours and is balanced with the sweet texture of a smooth lemon curd. What's not to love?
The best part is that it makes the perfect treat for any special occasion, or when you're in the mood for a tasty dessert.
Ingredients
180g unsalted butter, at room temperature
80g (1/2 cup) pure icing sugar, plus extra, to dust
1 teaspoon vanilla extract
1 egg
225g (1 1/2 cups) plain flour, sifted
Candied lemon peel, to serve (optional)
Topping
315g (1 1/2 cups) caster sugar
4 eggs
2 egg yolks
1 tablespoon lemon rind, grated
160ml (2/3 cup) lemon juice
40g (1/4 cup) plain flour
Method
Grease a 20cm square cake pan and line with baking paper. Use electric beaters to beat the butter, sugar and vanilla in a bowl until pale and creamy. Beat in the egg. Fold through the flour. Press into the base of the tin. Place in the fridge for 1 hour, to rest.
Preheat oven to 180C/160C fan forced. Bake the base for 25 minutes or until golden. Set aside to cool.
For the topping, use electric beaters to beat the sugar, eggs, yolks, lemon rind and lemon juice in a bowl. Fold through the flour.
Pour over the base. Bake for 30 minutes or until firm. Cool in pan. Place in the fridge to firm. Sprinkle with icing sugar. Cut into squares and top with peel, if using.