Super-easy passionfruit cake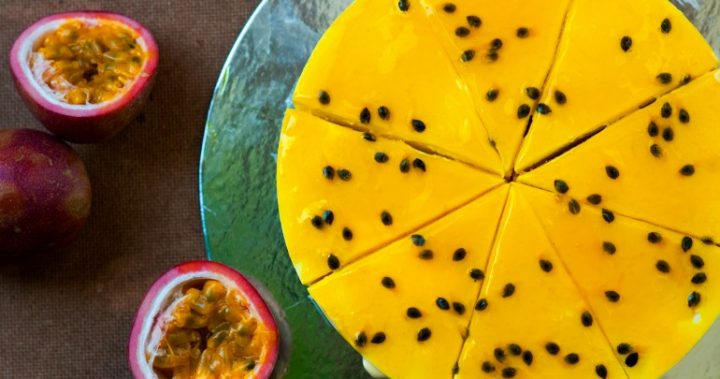 Passionfruit isn't used nearly as much as it should be in desserts and sweet snacks! While this cake needs some time to bake, it only takes 15 minutes to prepare and can be left for two hours in the fridge after baking. It's perfect with ice-cream, or you could top it with mixed berries or oranges for an extra fruity or tangy flavour. Share it with a larger group of people, or keep it in the fridge whenever you feel like a tasty snack.
Ingredients
4 eggs
1 cup milk
1 tsp finely-grated orange rind
125g butter, melted
1 cup caster sugar
1/2 cup passionfruit pulp, plus extra to serve (from about 8 passionfruit)
1/2 cup plain flour
1 cup desiccated coconut
Icing sugar, to serve
8 small scoops vanilla ice-cream, to serve
Method
Preheat oven to 170C or 150C fan-forced. Grease a 24cm base round pie dish.
Add eggs, milk, rind, butter, caster sugar, passionfruit pulp, flour and coconut and whisk until combined. Pour mixture into pie dish.
Transfer to oven and bake for 45 to 50 mins until edges are golden. Insert fork or skewer into centre and see if it comes out clean to check if cooked. Leave to cool in dish for 10 mins. Place in refrigerator for 2 hours so it is easier to remove from the dish.
Top with icing sugar and slice evenly into 8 pieces. Spread remaining pulp over top. Serve with ice-cream.