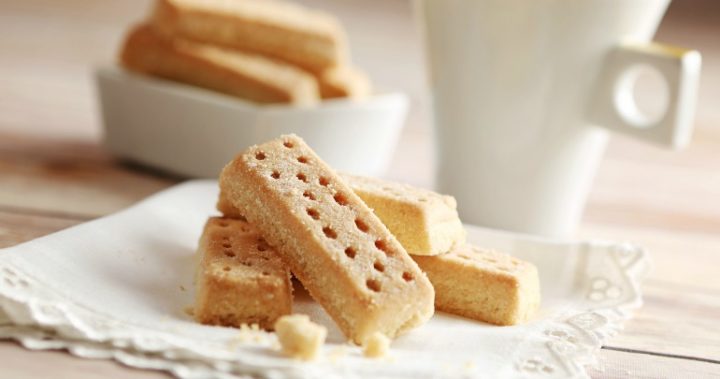 A nice cup of tea with friends is always best accompanied with a tasty snack, and what better snack than some old-fashioned shortbread. This very simple recipe can be prepared ahead of time for an upcoming afternoon tea or on the day for a last minute catch-up. With a hint of sweetness, the taste is not overpowering, and will bring back memories of reaching for the biscuit tin as a kid.
The delicious treat can also be stored in an airtight container for up to one week.
Ingredients:
300g butter softened
140g caster sugar, plus extra 4 tbsp
300g plain flour
140g rice flour
Method:
Cream butter and 120g sugar in food processor.
Add both flours and combine well.
Spread mixture onto a 20 x 30 x 4cm baking tray using hands and cover with a sheet of cling wrap. Place in fridge and leave to rest for a minimum of 30 minutes.
After mixture has rest for a while, remove cling wrap and mark gently with a fork.
Use remaining sugar to sprinkle over mixture before baking in a preheated 180c oven for 20 to 25 minutes.
Once cooked, put aside to cool and then cut into thin slices.