Scrumptious pear, coconut and raspberry muffins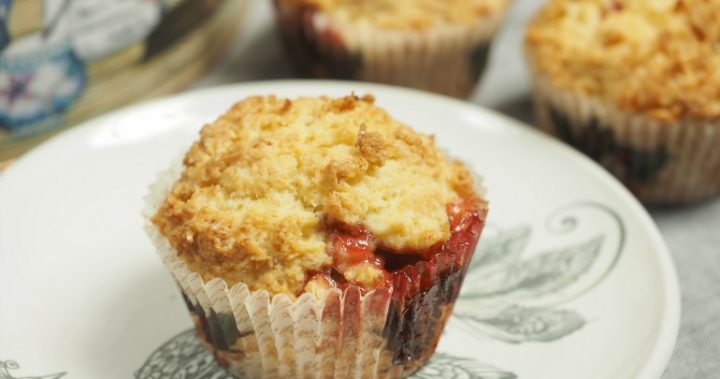 These homemade muffins are a family favourite.
Perfect for a quick breakfast on-the-go or for a lovely tea-time snack, these scrumptious pear, coconut and raspberry muffins are super easy to whip up.
This tasty and easy-to-make recipe includes raw sugar, cinnamon, shredded coconut, pear and raspberries. Whether you use fresh or frozen raspberries, these fluffy muffins will be a hit. The best part is you can easily adapt this recipe with your favourite fruit!
It also calls for spelt flour, which has a decidedly nutty flavour and makes the muffins even more moorish. Kick back with a cuppa and dig in!
Ingredients
2 cups white spelt flour
1 tbsp baking powder
1 tsp ground cinnamon
1/2 cup shredded coconut
140g raw sugar, plus 1 extra tbsp
2 eggs
1 tsp vanilla extract
1/2 cup milk
1/3 cup vegetable oil
1 small firm ripe pear, cored, grated
85g frozen raspberries
Method
Preheat oven to 180°C. Line a 12 hole muffin tin with paper cases.
Sift flour, baking powder and cinnamon into a large bowl.
Add coconut and sugar, stir to combine.
Whisk eggs, vanilla, milk and oil together.
Add egg mixture to flour mixture, stir until just combined.
Stir through the pear and raspberries.
Divide mixture between prepared muffin holes. Sprinkle top with extra raw sugar.
Bake for 20 – 25 minutes.