Summer mango and pistachio friands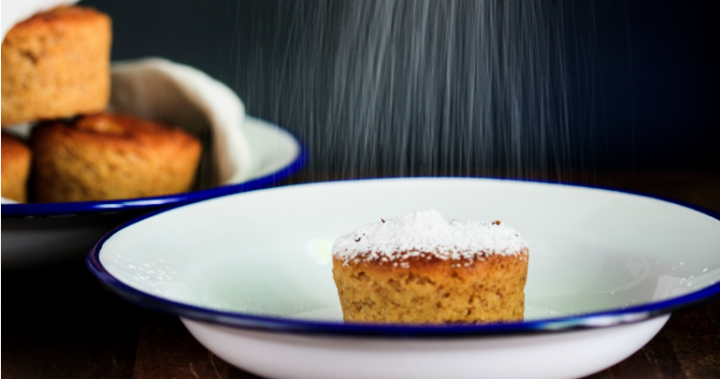 Mangoes are in season, and what better way to enjoy this delicious summer fruit than in a scrumptious friand. Bursting with flavour, this simple recipe includes a tasty pistachio mixture, layered with juicy mango and sprinkled in icing sugar.
Best of all it's quick to prepare and is the perfect picnic or morning tea companion. If you're not too keen on pistachios, try copped macadamias or pecans instead. That nutty flavour in every bite really makes this friand special, while the mango brings that glorious flavour. They're perfect with coffee or a Earl Grey tea and are even better warmed in the microwave for 15 seconds before serving. Once you've tasted one, it's impossible to resist another!
Ingredients
140g pistachios
1 1/2 cups icing sugar, plus extra to dust
1/2 cup plain flour
6 egg whites
185g butter, melted
1/2 mango, thinly sliced
Method
Preheat oven to 200°C and grease a friand pan.
Process pistachios in food processor until ground.
Meanwhile, add sugar and flour to a bowl.
Sift pistachio over sugar and flour.
Using a fork, whisk egg whites in large bowl.
Add butter and pistachio mixture. Stir gently until combined.
Fill prepared pans and lay mango slices over mixture.
Bake for 30 minutes and dust with icing sugar.