Our most popular lemon slice recipe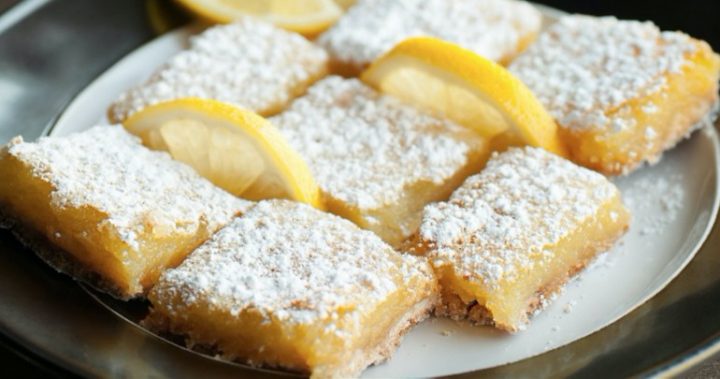 There's nothing like a piece of lemon slice to brighten your day! This version is light, citrusy and absolutely lovely with a nice cuppa and a sit down in a sunny corner. The biscuit base nice and soft while the lemon topping is perfectly balanced. Dust the top with a little icing sugar for a pretty finish and cut it into squares when they've cooled. You can store it in an airtight container in the fridge – just take them out about 15 minutes before eating so they come back to room temperature. Delish!
Ingredients
1 cup butter, softened
1/2 cup caster sugar
2 cups plain flour
4 eggs
1 1/2 cups caster sugar
1/4 cup plain flour
2 lemons, juiced
Method
1. Preheat oven to 175C. In a medium bowl, blend together softened butter, 2 cups flour and 1/2 cup sugar. Press into the bottom of an ungreased 9×13 inch pan. Bake for 15 to 20 minutes in the preheated oven, or until firm and golden.
2. In another bowl, whisk together the remaining 1 1/2 cups sugar and 1/4 cup flour. Whisk in the eggs and lemon juice. Pour over the baked crust.
3. Bake for an additional 20 minutes in the preheated oven. The bars will firm up as they cool.
—————————————————–
If you'd like to see more recipes from Starts at 60, click here. And if you have a recipe you'd like to share with the Starts at 60 community – we'd love to share it! Submit them to us by completing the form below.
Submit your article here