Mouth-watering and crumbly gluten-free scones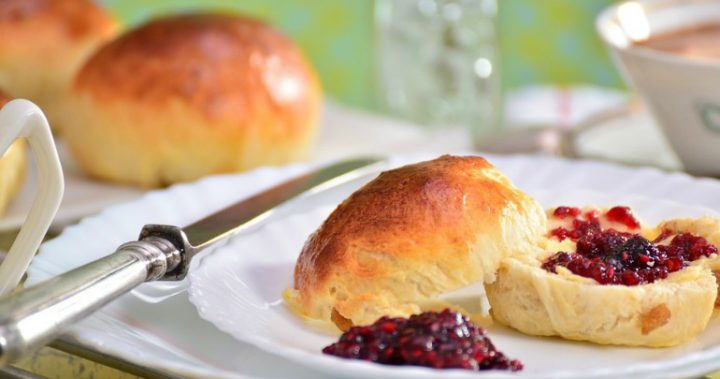 Finding your favourite treats and cakes when you or someone close to you is gluten intolerant can feel like a losing battle. But it doesn't have to be the case.
Now, warm and crumbly scones can be added to the list, a perfect recipe if you're having friends or family round for afternoon tea this summer.
Whether you serve them with jam or cream, or better still both, they taste just as incredible as original recipe scones – and they're so simple to make. After all, who wants to be baking for hours on end when it's so lovely outside?
They're a guaranteed winner for those cake lovers in the family, so go on, tuck in!
Ingredients
200g gluten-free plain flour
2 tsp baking powder
2 tbsp caster sugar
Pinch of salt
30g chilled butter, chopped
1/2 cup thickened cream
1/2 cup mineral water
Milk, to brush
Jam and whipped cream or crème fraiche, to serve
Method
Whisk together sugar, flour, baking powder and pinch of salt in a bowl.
Slowly rub butter into mixture using fingers, before making a well in the middle.
Pour in cream and mineral water.
Use flat knife to mix together until just combined.
Move to open work space and slowly knead mixture until it just comes together. Try not to over-knead so it's too sticky.
Press down mixture until approximated 2cm thick.
Preheat oven to 200°C (180°C for fan ovens).
Meanwhile, use small round cutter (approx. 6cm) to cut rounds into mixture.
Place rounds on lightly greased baking paper or tray, and lightly brush with milk.
Bake for around 20 minutes or until golden.
These are great served cut in half with jam and whipped cream – ensuring each is gluten-free where needed.