Mini no-bake cheesecakes with seasonal fruit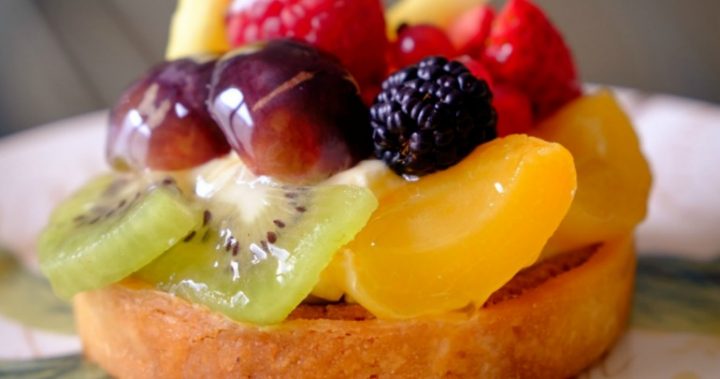 Nothing quite beats a slice of classic cheesecake to finish off a long day. As nice as a chunky piece of cheesecake is, it can be impractical to store and can sometimes be quite a feat if you are not sharing it with company. These mini no-bake cheesecakes are easy to make and easy to store in your fridge.
The creamy consistency of the cheesecake combined with the seasonal fruit topping makes this cheesecake a great option for entertaining or an afternoon treat. They're also great for Christmas dessert with the family!
Ingredients
Base
Non-stick cooking spray
1 2/3 cups (175g) very fine digestive biscuit crumbs
90g unsalted butter, melted
Filling
1 1/4 teaspoon gelatine powder
250g cream cheese, room temperature
1/3 cup (65g) cottage cheese
1/4 cup (60ml) sweetened condensed milk
2 tablespoons caster sugar
Topping
Seasonal fruit (halved if large)
1/3 cup (75g) caster sugar
2 teaspoons lemon juice
1/2 cup (120g) crème fraîche or sour cream, stirred to loosen
Method
1. Prepare a 12-hole muffin tray by spraying it with cooking spray and lining it.
2. Combine your digestive biscuit crumbs and your unsalted butter in a large bowl. Stir until the mixture has a granulated texture.
3. Place two tablespoons of the mixture in each muffin tray compartment. pressing the mixture into the base and the sides. Once the mixture is evenly distributed, place the bases in the fridge for 30 minutes.
4. While this cools, start on the filling by adding the gelatine to two tablespoons of water and mix. Leave this for 5 minutes so the gelatine can soften.
5. Use a food processor to break down the cream cheese until it has a smooth texture. Add the cottage cheese and blend until combined. Repeat this step with the condensed milk and sugar.
6. Now that the gelatine is soft, stir it over a medium heat until all the gelatine is dissolved; this should only take 1 minute. Be careful not to burn the gelatine mixture. Run the food processor through the cream cheese mixture again whilst slowly adding the hot gelatine through a feed tube. Blend until the mixture is fully combined.
7. Add the mixture to the cool crusts then place them in the fridge for 4 hours to set.
8. Cut up your seasonal fruit in the style you wish. You can leave the fruit as is for a fresh taste or toss the fruit through some sugar and lemon juice to add sweetness.
9. Once your cheesecakes are set, add a two spoonfuls of crème fraîche over the top of them and add your seasonal fruit.
If you do not have crème fraîche you can substitute for sour cream. Also change up your toppings to make this a dessert for all seasons.