Magical chocolate self-saucing pudding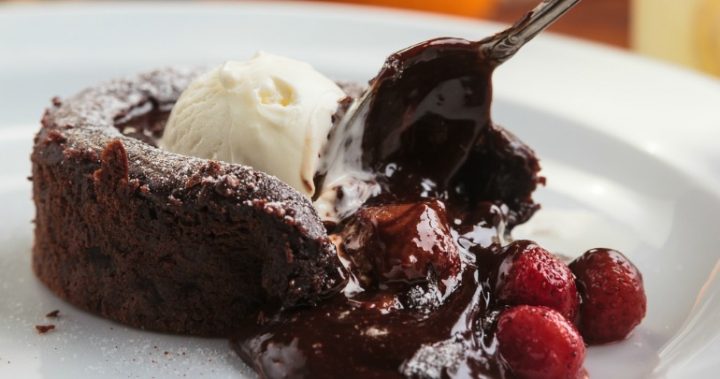 There are a lot of complicated and fancy desserts out there, but you can't go past a simple and classic chocolate self-saucing pudding! It's so simple to make, and absolutely delicious served warm with vanilla ice cream or a big dollop of thick cream. Yum!
Ingredients
Topping
1 cup brown sugar, loosely packed
¼ cup cocoa powder, unsweetened
1¼ cups boiling water
Batter
1 cup plain flour
2½ teaspoons baking powder
⅓ cup caster sugar
¼ cup cocoa powder, unsweetened
Pinch of salt
½ cup milk
50g butter, melted
1 egg
1 teaspoon vanilla extract
Method
Preheat oven to 170C and lightly grease a 1.5 litre baking dish with butter.
For the topping, whisk together brown sugar and cocoa powder and set aside.
In a large bowl, combine flour, baking powder, cocoa powder, caster sugar and salt. In a jug, whisk together milk, butter, egg, and vanilla extract, then pour into the flour mixture and mix until combined (batter will be thick).
Transfer batter to the prepared baking dish and sprinkle the brown sugar and cocoa powder mixture over the top. Pour the hot water carefully over the top. Pouring it onto the back of a tablespoon helps to spread it evenly.
Bake for 30 minutes, or until top in firm and slightly crunchy like a brownie.
Stand for a few minutes and serve immediately with a dollop of cream or vanilla ice cream.