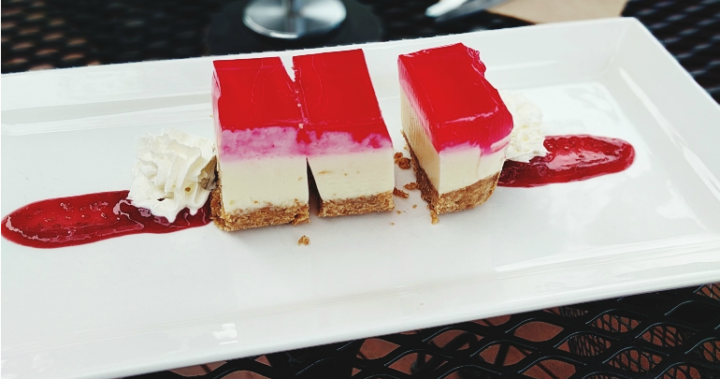 The jelly slice is a much-loved treat enjoyed by many across Australia that is sure to delight those across the world. The creaminess of the condensed milk filling and sweet jelly on top go perfectly with the buttery biscuit base. This tasty slice would be the perfect accompaniment to a cup of tea or great for a late night snack after dinner.
Ingredients
250g plain sweet biscuits
175g butter, melted
Pinch of ground cinnamon
395g can sweetened condensed milk
1/2 cup strained lemon juice
3/4 cup boiling water
2 teaspoons gelatine powder
85g red jelly crystals
Method
Grease and line the base and sides of 20cm X 30cm slice pan.
Process biscuits in a food processor to fine crumbs. Add butter and cinnamon and process again. Press biscuits mixture into base of pan and place in refrigerator for 30 minutes.
Mix together condensed milk and lemon juice.
In a separate jug combine boiling water and gelatine, mixing until completely dissolved. Add to condensed milk mixture and stir through. Pour over biscuit base and return to the refrigerator for one hour.
Prepare jelly according to packet instructions, using 100ml less than directed. Allow to cool before pouring over the top of chilled slice. Place in refrigerator for a further hour until jelly is set.