Incredible three-ingredient cheesecake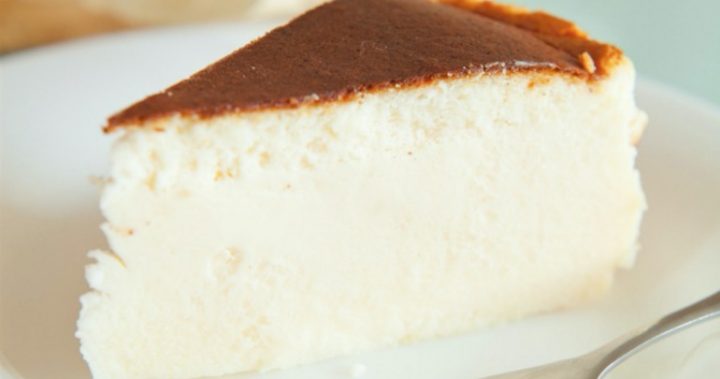 Is there anything better than a rich, creamy cheesecake for dessert? While there are all sorts of variations out there this amazing recipe is one of the easiest you'll ever come across!
You wouldn't think that three simple ingredients could produce such a delicious end product, but this amazing cheesecake is proof of just that.
The world went mad for this recipe when it first came out, with people everywhere whipping it up in a flash in their kitchens. It's believed the recipe originated in Japan, but now it's famous the world over. It's got everything you could possible want out of cheesecake – light, smooth, creamy — but with hardly any of the work!
You have to give it a go and see what all the fuss is about. Enjoy!
Ingredients
3 eggs
120g white chocolate
120g cream cheese
Method
1. Preheat oven to 170C and grease a springform cake tin with butter. Separate egg yolks from whites. Place egg whites in a medium bowl in the fridge.
2. Melt chocolate in a pot over a saucepan of boiling water (or carefully microwave until melted). Set chocolate aside to cool. Once chocolate is cool, put cream cheese in a bowl with chocolate and stir together, then add egg yolks and stir well.
3. Remove egg whites from the fridge and whisk together. Using a spatula, carefully mix egg whites into cream cheese and chocolate mixture.
4. Pour mixture into cake tin and bake for 15 minutes at 170C, then turn oven down to 150C and bake for a further 15 minutes.
5. Turn off oven and leave cheesecake to stand in oven for 15 minutes before removing and leaving to cool completely. Once cooled, decorate with icing sugar if you like.
—————————————————–
If you'd like to see more recipes from Starts at 60, click here. And if you have a recipe you'd like to share with the Starts at 60 community – we'd love to share it! Submit them to us by completing the form below.