Healthy and delicious no-bake apple and oat bites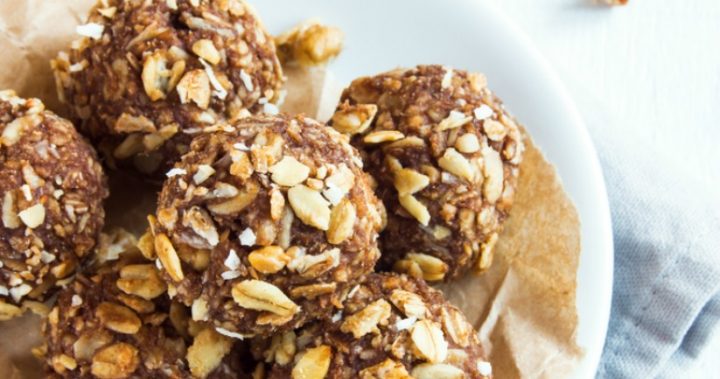 These apple and oat bites are the perfect snack to have handy for when hunger hits. They're healthy, so great to snack on instead of sweet biscuits or chocolate – you still get the sweetness and the little energy boost, but without the guilt.
Using only four ingredients, these healthy snacks are super simple to make and can be stored in an airtight container in the fridge for four days. Or, if you like to make big batches they can be frozen.
If you're going out for the day, pack a few to take with you so you've got something to snack on to avoid being tempted by sweet treats at the shops. Even better – the grandkids will love them too, and they won't even guess that they're good for them!
Ingredients
200g cooked apple or apple puree
1/2 cup peanut butter
1/2 cup raisins
3 cups rolled oats
Method
In a food processor, blend the apple, peanut butter, and raisins until smooth.
Add rolled oats and pulse until combined. With damp hands, roll tablespoons of mixture into balls and place on a lined tray. Chill in the fridge for 30 minutes before serving. Keep in an airtight container in the fridge, or freeze.