Healthy almond and date cake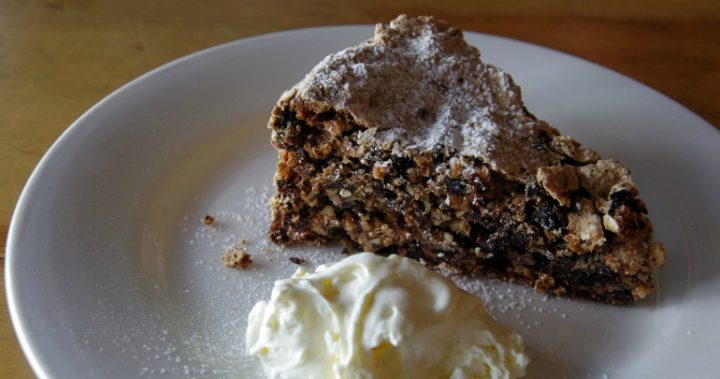 There's nothing better than a healthy dish that fights sweet cravings and also tastes delicious. Well, this fruit and nut cake does just that! With the mixture of cranberries, dates and almond meal, you can get your sweet fix without feeling guilty. Once you have baked it you can keep it in the fridge as your snack for the week or share it with your family and friends at any special event.
Serve it up with a topping of yoghurt and mixed berries for a refreshing, sweet snack that is perfect for any time of the day!
Ingredients
1 tablespoon rice flour, plus extra for dusting
4 egg whites
1/2 lemon, juiced
1/2 cup caster sugar
1 1/4 cups almond meal
1 tablespoon cocoa powder
1 cup dates, sliced
1/4 cup dried cranberries
Method
Preheat oven to 180C. Prepare a 20cm spring-form pan by lightly greasing and dusting with rice flour. Line with baking paper.
Beat egg whites in a large bowl with an electric mixer. Add a few drops of lemon juice and beat until soft peaks form. Slowly add sugar, keep beating until mixture is glossy and firm peaks form.
Add almond meal, cocoa and remaining lemon juice and fold into the mixture. Combine dates and cranberries with rice flour and add into mixture. Gently fold to combine.
Spoon mixture into pan. Transfer to oven and bake for 30-35 mins or until the cake separates from the sides of the pan.