Gluten-free, dairy-free berry friands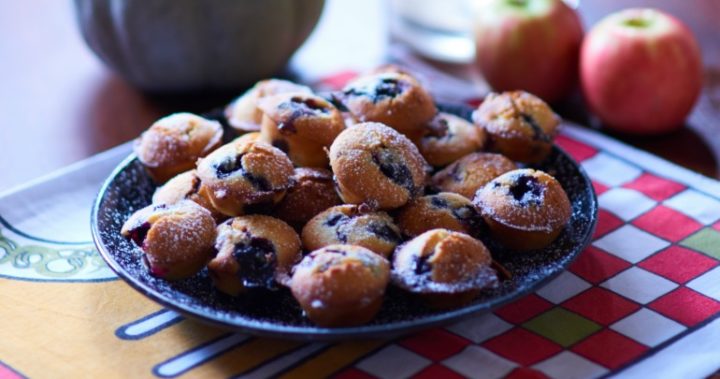 Perfect for a quick breakfast on-the-go or for a delicious tea-time snack, these berry and hazelnut friands are a fantastic gluten-free and dairy-free option.
Made up of a delicious berry and white chocolate mixture, depending on what's in season, you can easily adapt this recipe with your favourite fruit.
And the best part is, it's super easy to whip up and is a handy recipe to have on hand for those gluten-intolerant visitors.
While it's not an everyday snack, it certainly is perfect for a sweet treat once in a while. Make a batch and store in an airtight container in the fridge. Enjoy with a cuppa and dig in!
Ingredients
1 1/2 cups pure icing sugar
1/2 cup potato flour (can use other gluten-free flour)
150g hazelnut meal
100g dairy-free white chocolate, chopped into small chunks
1 cup frozen mixed berries
150g dairy-free spread, melted
1 tsp vanilla essense
6 egg whites
Method
Preheat oven to 180°C.
Grease 12-cup friand or muffin pan.
Sift icing sugar and potato flour together in bowl.
Add hazelnut meal, white chocolate and berries and mix lightly to combine.
Whisk egg whites in separate bowl until foamy.
Add egg whites to dry mixture, then add spread and vanilla and mix until combined.
Spoon mixture into prepared pan and bake for 30 minutes.