Flourless orange and poppy seed loaf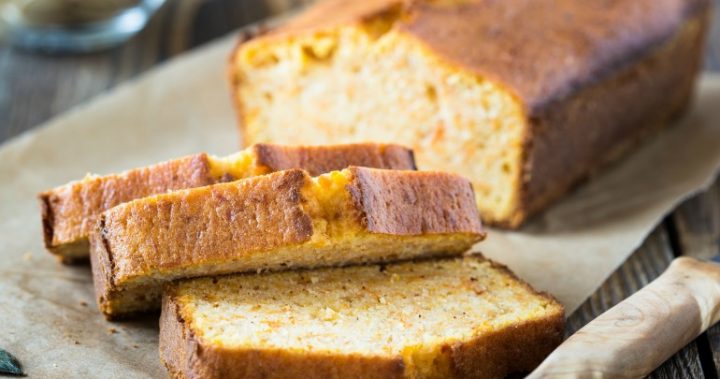 Enjoy an indulgent treat, without the guilt!
A delightful addition to your next family dinner, this fantastic recipe takes the traditional orange loaf recipe and adds a flourless twist. Sweet, nutty and zesty, this delicious recipe is includes orange, poppy seed and hazelnut, and is a great gluten-free option.
It's super easy to whip up and is a handy recipe to have in the book for those gluten-intolerant visitors. For an extra zesty hit, top with orange slices and remaining syrup.
There is nothing worse than a gooey middle and sometimes a loaf can be a little tricky to bake. Insert a skewer into the loaf (after the loaf has been baking for one hour), and if it comes out clean, it's good to serve!
Ingredients
2 oranges
4 eggs
1 cup caster sugar
150g hazelnut meal
150g almond meal
2 tbsp poppy seeds
1 tsp baking powder (gluten free)
Orange syrup
2 cups caster sugar
1/2 cup orange juice
1 orange, thinly sliced
Method
Place oranges (whole) into saucepan over medium heat, bring to boil.
Reduce heat to low, cover and simmer for one hour or until oranges are soft.
Drain and cool completely.
Meanwhile, (to make syrup), place sugar, juice and 1 1/2 cups of water into saucepan over medium heat. Stir until sugar dissolves.
Bring to boil and add orange slices. Cook for 20 minutes or until oranges are translucent. Set aside.
Preheat oven to160°C. Lightly grease and line a 9cm x 20cm loaf pan with baking paper.
Place cooked oranges in food processor, process until smooth. Add eggs, sugar and process until smooth.
Transfer to large bowl and fold through hazelnut and almond meals, poppy seeds and baking powder.
Spoon mixture into prepared tray and bake for one hour and 30 minutes.
Using a skewer prick top of cake (all over) and over the orange syrup.