Easy and delicious jam and cream roulade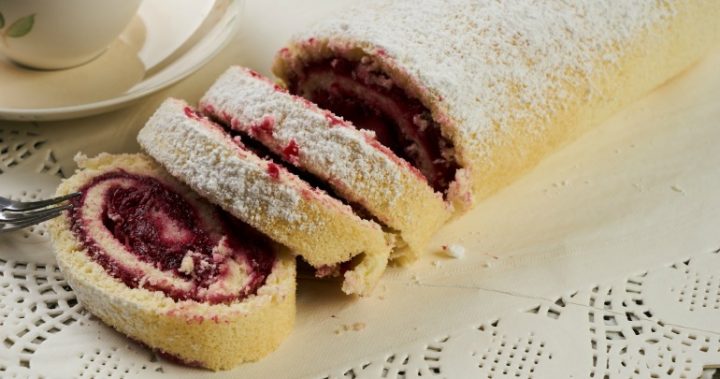 If you're the kind of person who loves a bit of a twist on classic desserts, this is a recipe you're going to love.
This deliciously sweet cream and jam roulade is perfect for morning teas, cake bakes or if you're simply looking to treat yourself or your family with something sweet.
Sprinkle it with some icing sugar and you've got yourself a beautiful cake that probably tastes better than something you'd find at the supermarket!
Ingredients
6 separated eggs
1 grated lemon rind
¾ cup caster sugar
¼ cup gluten-free flour
½ cup pouring cream
½ tsp vanilla extract
1/3 cup strawberry jam
Method
Preheat oven to 180°C.
Grease and line a deep pan with baking paper.
Beat lemon rind, egg yolks, caster sugar and flour until thick.
In separate bowl, beat egg whites until soft.
Fold one third of egg whites into yolk mixture. Add the rest of the egg whites slowly.
Pour mixture in pan and spread evenly. Bake for 20 mins.
Sprinkle remaining caster sugar on baking paper and place sponge on top.
Roll into a log and set aside to cool.
Beat cream, sugar and vanilla until thick.
Unroll sponge, remove paper and spread jam evenly over sponge.
Spread cream and roll sponge again.
Feel free to substitute strawberry jam for a flavour you prefer such as blueberry or raspberry. Also sprinkle with icing sugar to make it look even more presentable.