Delicious no-bake ricotta cheesecake balls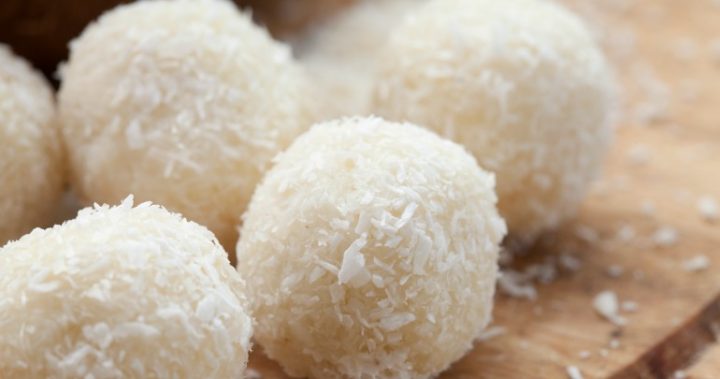 Start a new family tradition with these delicious no-bake ricotta cheesecake balls.
Rolled in toasted coconut, with a juicy blueberry hidden inside, this tasty recipe will have you coming back for more.
This incredible recipe includes cream cheese and ricotta, with a touch of lemon zest, all working together to create a mouth-watering flavour.
They need about two hours to set so prepare them ahead of time and enjoy!
Ingredients
250g cream cheese, chopped, at room temperature
250g fresh ricotta, crumbled
2 tbsp pure icing sugar
2 tbsp finely grated lemon zest
25 blueberries
75g biscuits, crushed (try Arnott's Granita)
20g desiccated coconut, toasted, cooled
Method
Place the cream cheese and ricotta in a bowl.
Use a fork to mash until just combined.
Add icing sugar and lemon zest and use fork to mix, until evenly combined.
Roll one tablespoon of the mixture into a ball.
Press a blueberry inside and roll to enclose.
Repeat with remaining ricotta mixture and blueberries.
Combine the biscuits and coconut on a plate and roll the balls in the mixture.
Transfer to a plate and place in the fridge for at least two hours or until firm.