Delicious no-bake ginger fudge slice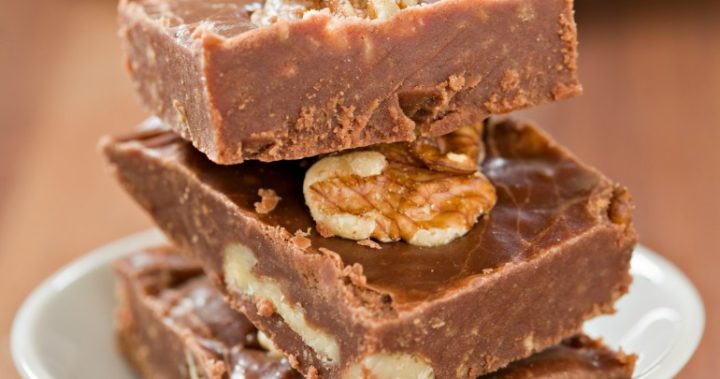 This delicious no-bake ginger fudge slice is a family favourite that was shared with us by SAS community blogger Sue Leighton.
Simple and inexpensive, this homemade fudge recipe includes a marvellous combination of cocoa, ginger, walnuts and dried fruit, layered in a rich chocolate icing.
Best of all it only takes about 15 minutes to make! Pour a cuppa and dig in.
Ingredients
1/3 cup butter, melted
1/3 cup sugar
1 tbsp cocoa powder
1 egg (beaten well)
1 tsp vanilla essence
1 tsp ground ginger
1 packet plain biscuits (Arrowroot biscuits), crushed
1/4 cup crushed walnuts
1 cup mixed dried fruit
1/4 cup chopped preserved ginger
Icing
1 cup icing sugar mixture
2 tbsp cocoa powder
40g butter, melted
1 tbsp milk
Method
Line a slice tray with baking paper.
Add butter, sugar, cocoa and egg in saucepan over medium heat, bring to boil.
Then add vanilla and ginger.
Stir in biscuits, walnuts, dried fruit and ginger.
Press mixture into prepared tray and allow to set in the freezer for 5 minutes.
Meanwhile, for the icing, sift sugar and cocoa together in medium bowl. Add butter and milk.
Using an electric mixer on low speed, mix until ingredients are combined.
Increase speed to medium. Beat for a further 2 minutes.
Cover fudge with chocolate icing.
Place in fridge for 10 to 15 minutes, then cut into slices and enjoy!