Decadent chocolate and walnut tart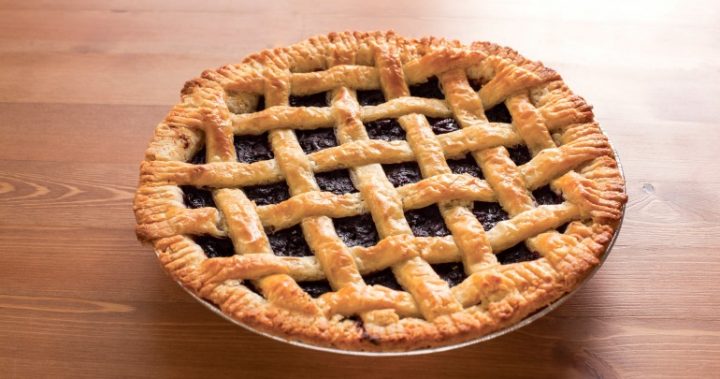 If you're looking to impress your guests with a beautiful and equally delicious dessert than this treat is perfect. The chocolate and walnut tart will not only show off your baking skills but it's also perfect for special events and pleasing large crowds.
The toasted walnuts and smooth milk chocolate filling inside the crispy pastry case makes for a mouthwatering sweet dish that will have everyone heading back for seconds!
Ingredients
1/3 cup caster sugar
1 3/4 cups plain flour
190g butter, chilled, chopped
3 eggs
1 tablespoon chilled water
2 1/2 cups walnuts, toasted
1/2 x 200g block milk chocolate, chopped
1/2 cup brown sugar
1 teaspoon vanilla extract
Icing sugar mixture, to serve
Double cream, to serve
Method
Set aside 2 teaspoons of caster sugar. Combine flour, 125g butter and the bulk of the caster sugar in bowl of food processor. Process until mixture is like breadcrumbs. Add 1 egg and pulse together. Slowly add chilled water and continue to pulse until mixture turns into dough and forms a ball. Lightly flour surface for dough. Shape into disc and wrap with plastic wrap. Place in refrigerator for 30 mins.
Preheat oven to 200C or 180C fan forced. Lightly flour surface and roll out pastry until 3mm thick and 30cm round. Prepare round loose-based fluted flan tin (3cm deep and 24cm base) and line with pastry. Trim any extra pastry and re-roll on floured surface. Cut into 9cmx24cm rectangle and cut lengthways into strips.
Spread walnuts onto baking tray. Bake until toasted for 3-4mins. Remove from oven and set aside to cool. Place chocolate in heatproof bowl and place over saucepan full of simmering water. Stir melting chocolate with metal spoon for 2-3mins until smooth. Remove from saucepan to cool.
Combine walnuts, brown sugar and left over butter in food processor bowl. Pulse to mix until roughly chopped. Mix in vanilla, melted chocolate and remaining eggs. Pulse. Pour walnut mixture into the pastry base.
Take pastry strips and line in a lattice pattern over top. Top with 2 teaspoons of caster sugar. Place in oven, bake for 20 mins until golden. Let cool for 10 mins. Dust generously with icing sugar and serve with cream.