Cheats easy and delicious vanilla slice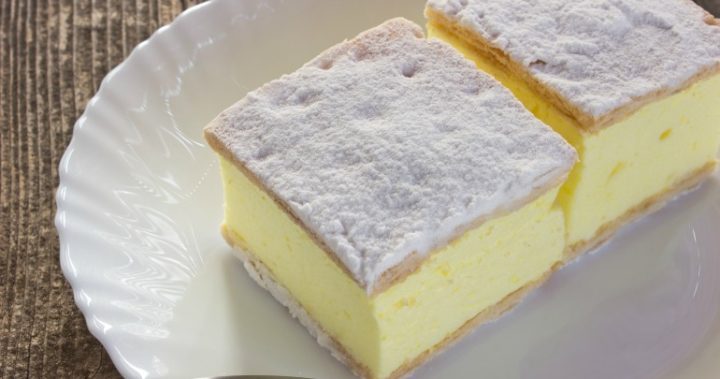 When it comes to classic Aussie treats, it doesn't get much better than the vanilla slice. While the original version requires plenty of time sweating over the stovetop to make the custard filling, this version uses a cheats trick to speed things up.
While the crispy, sweet puff pastry is still there, the filling uses instant vanilla pudding mix to create that delicious wobbly and creamy centre. The trick to this recipe is folding the whipped cream into the custard mixture at a quick pace. This will give the mixture the perfect amount of aeration.
Store the slice in an airtight container in the fridge to keep it fresh in the hot weather and serve it up with a cuppa for morning tea. Enjoy!
Ingredients
2 sheets puff pastry
300ml thickened cream
2 x 100g packets instant vanilla pudding mix
500ml milk
1 1/2 cups icing sugar
1 tbsp soft butter
2 tbsp boiling water
Method
Preheat oven to 180°C.
Prepare two pastry trays by greasing them with butter.
Place the pastry on the trays and prick them with a fork all over.
Bake the pastry for 20 minutes until golden, then remove from the oven and set aside.
Next whip up the cream, stopping when it forms peaks and place it in the fridge.
Mix together the vanilla pudding mix and milk in another bowl until combined.
Take the whipped cream out of the fridge an fold the mixture into the pudding mixture.
Spread the mixture over the top side of one of the pastry sheets and put the other sheet on top.
Sift some icing sugar into a bowl and add in the butter and water.
Mix the ingredients to form an icing and then spread over the top of the slice.
Alternatively, you can just sprinkle the icing sugar over the top of the slice as shown in the picture.