Banana bread with walnuts and dates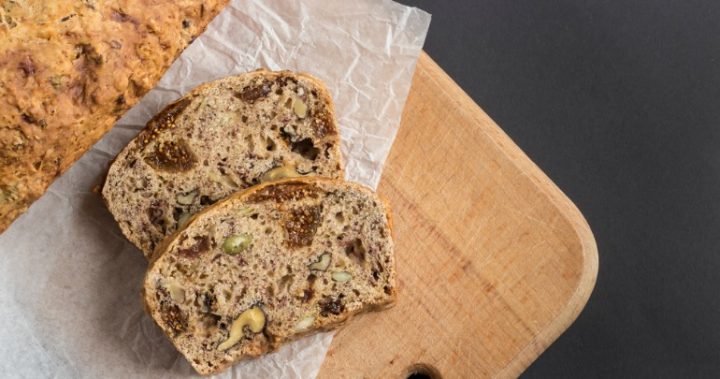 This delicious and moist banana bread comes with a twist. The addition of walnuts and dates introduces new flavours to the classic dish. Try this recipe for when you're feeling peckish or to serve to a crowd.
Pop some butter on top and pair it with a cup of tea or coffee for a delicious afternoon tea snack!
Ingredients
Melted butter, to grease

150g (1 cup) chopped dried pitted dates

200g (1 cup, firmly packed) brown sugar

250ml (1 cup) water

320g (2 cups) wholemeal self-raising flour

260g (1 cup) mashed ripe banana

55g (1/2 cup) chopped walnut halves

1/2 teaspoon bicarbonate of soda
Method
Preheat oven to 180C. Use melted butter to grease a 14cm x 21cm loaf pan.
In a saucepan, mix dates, sugar and water and cook on low heat. Stir for until sugar dissolves for about 2 mins. Increase heat to medium. Bring to boil then remove from heat.
Add flour, banana, walnuts and bicarbonate soda. Stir. Spoon into pan and press down evenly. Bake for 40 mins. Check if cooked by inserting a fork and making sure it comes out clean.
Remove from oven and let cool for 5 mins. Transfer onto a wire rack. Serve warm or at room temperature.