Sweet potato and maple bacon muffins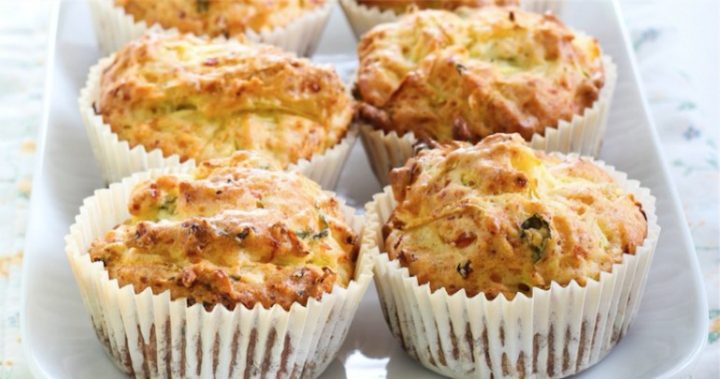 Light and fluffy, these delicious maple bacon muffins work a treat.
The crispy maple bacon adds a sweet and savoury kick, that will no doubt be a hit.
Easy to whip up, these indulgent muffins make for the perfect snack or picnic companion.
This marvellous recipe includes sweet potato and a maple syrup mixture, combined with mixed spices and raisins, all working together to create a delicious treat. Topped with sunflower seed and cinnamon, these tasty muffins will have you coming back for seconds.
Savoury and sweet, what more could you want?
Ingredients
2 cups self-raising flour
1/2 cup caster sugar
1 tsp mixed spice
1/2 cup raisins, chopped
2/3 cup cold mashed orange sweet potato (you will need 250g)
2 eggs, lightly beaten
3/4 cup milk
1/4 cup maple syrup (plus extra to serve)
3 rashers shortcut bacon, finely chopped
1 1/2 tbsp sunflower seeds
Pinch of ground cinnamon
Method
Preheat oven to 200°C.
Combine flour, sugar, mixed spice and raising in large bowl.
Make a well.
Combine butter, sweet potato, egg, milk and two tbsp maple syrup in seperate bowl.
Add to flour mixture. Stir until just combined.
Divide mixture among prepared pan holes.
Combine bacon, sunflower seeds, cinnamon and remaining syrup in a bowl.
Spoon a little of the mixture over the top of each muffin.
Bake for 20 to 22 minutes or until golden.
Stand in pan for five minutes before transferring to a wire rack.
Serve warm or cold, drizzled in delicious maple syrup!