Super easy white chocolate mousse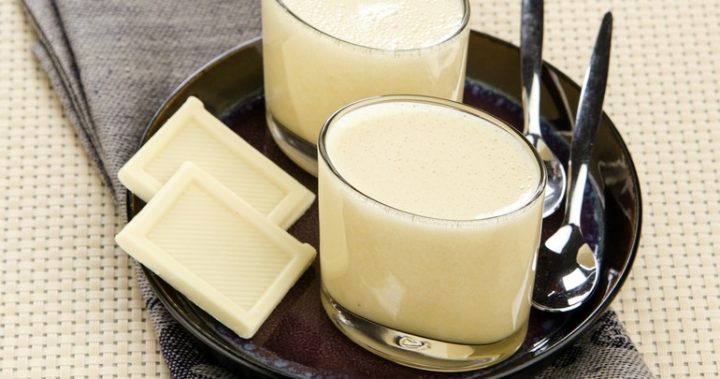 White chocolate lovers tend to be a bit neglected in a milk chocolate world, so this delicious, creamy dessert is for all of you who prefer your chocolate sans cocoa.
Super simple to make, with just a few ingredients, but amazingly decadent. Any dessert that doesn't require slaving over a hot oven or stove is a winner in our books!
This would be just amazing served with fresh, seasonal fruit or berries, or just on its own.
Ingredients
1/2 cup whipping cream
1/2 cup chopped white chocolate or white chocolate chips
110g cream cheese
1-3 tablespoons icing sugar, divided
1/2 teaspoon vanilla extract
Pinch of salt
Method
1. Use electric beaters to beat the cream in a large bowl on high speed, until stiff peaks form, then set aside.
2. Melt the white chocolate gently in the microwave in short bursts, stirring between each burst until melted.
3. In a separate bowl, beat together the cream cheese and 1 tablespoon icing sugar until light and fluffy.
4. Add the white chocolate, vanilla extract and salt, and continue beating on medium speed until well combined.
5. Add the cream and mix on the lowest setting until just combined, taking care not to over beat. If it's not sweet enough, you can add the extra icing sugar.
6. Refrigerate for 2 hours before serving.