Super easy date and oat biscuits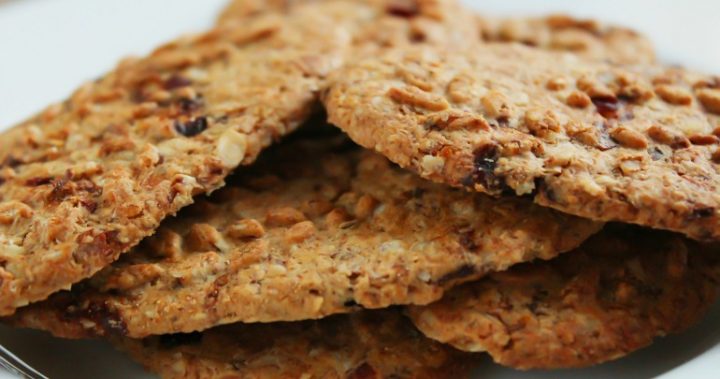 If you enjoy a sweet treat, this is the recipe for you.
These scrumptious biscuits are made up of a creamy date mixture, completed with cinnamon and rolled oats.
This delicious recipe can easily be adjusted to suit your taste buds. For a delightful afternoon treat, these sweet, chewy biscuits.
Ingredients
3/4 cup dried pitted dates, coarsely chopped
1/4 tsp bicarbonate of soda
2 1/2 tbsp boiling water
150g butter
1/2 cup caster sugar
1/2 cup brown sugar
1 egg
1 cup plain flour
1 tsp ground cinnamon
3 1/3 cup rolled oats
Method
Preheat oven to 180°C.
Line two large baking trays with baking paper.
Place the dates, bicarbonate of soda and boiling water in medium heatproof bowl. Set aside for 10 minutes to soak.
Meanwhile, use an electric mixer to beat butter and combine sugar in large bowl, until creamy.
Add egg and beat until just combined.
Stir in flour, cinnamon, oats and date mixture.
Press tablespoons of mixture together and place on prepared trays, 3cm apart.
Bake for 12 minutes or until golden.