Super crunchy pecan crusted chicken bites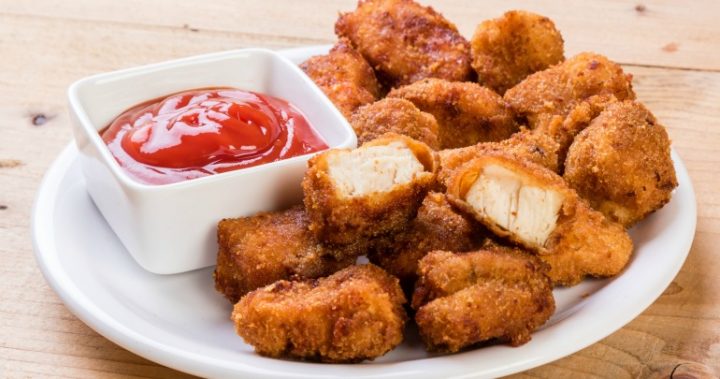 Are you a fan of chicken? If so, you're going to love this tasty treat that'll add some flavour to your meal.
If you're looking to make something a little fancier than the usual chicken nuggets or tenders, here's something you're going to love.
These super crunchy pecan crusted chicken bites are perfect for parties or a light snack. Team them with your favourite condiment and you're ready to go!
Ingredients
1 ¼ cups pecans
1 ¼ bread crumbs
2 ¼ tsp salt
1 tbsp sugar
¼ tsp cayenne pepper
½ cup flour
1kg diced chicken breast
vegetable oil
Method
Place pecans in food processor and mix until chopped.
Add breadcrumbs, 1 ¼ teaspoon salt, sugar and pepper.
Mix until combined.
Place flour in one bowl.
Beat eggs and place in second bowl.
Pour contents of food processor in a third bowl.
Line a baking dish.
Season diced chicken with remaining salt.
With each piece of chicken, dunk it in flour, egg and pecan mixture.
Place oil in a fry pan and heat on medium.
Add diced chicken to the pan for 2 mins until brown. Flip and continue for 2 mins.
Place tenders on a plate to cool.
For the best flavour combination, we recommend trying a tangy mayonnaise or tomato sauce.