Sultana and coconut lemon slice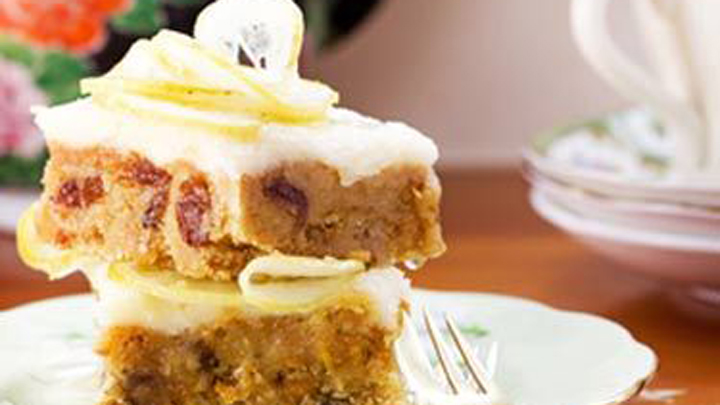 This is the perfect slice for an afternoon tea this week, or even just for a treat to enjoy on your own!
It's perfectly sweet and oh so delicious.  The best part? It's no-bake!
Ingredients
½ cup sultanas
¼ cup apple juice
200g milk arrowroot biscuits, crushed
200g condensed milk
1 cup desiccated coconut
4 lemons (2 finely sliced, 2 zested and juiced)
70g melted butter
20g butter
1 cup icing sugar
Method
Ad. Article continues below.
Grease a 20 x 30cm slice tin.
Simmer the sultanas with the apple juice for 15 minutes on a low heat, then let cool.
Add the crushed arrowroots and sultanas to the condensed milk, coconut, lemon zest and melted butter. Stir to combine.
Press into the tin.
Combine the icing sugar with the lemon juice and 20g melted butter until smooth. Spread this thinly over the slice.
Now all you need to do is put in the fridge for about 2 hours or until set.
Add the lemon zest on top if you list.
Image via Pinterest