Strawberry and white choc-chip biscuits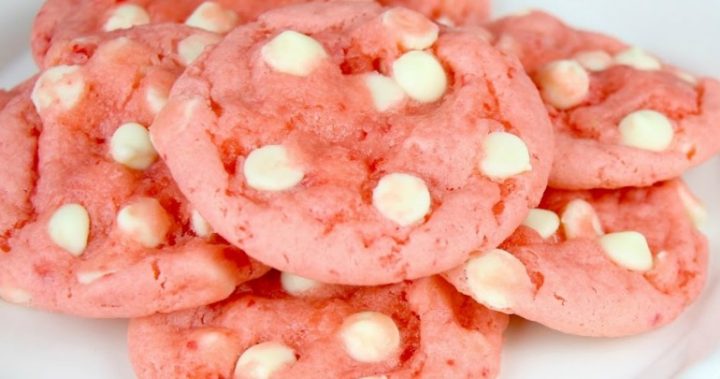 These strawberry and white choc-chip biscuits are so sweet and delicious, they're sure to be an instant hit. They make a lovely break away from the traditional choc-chip biscuits, and are sure to be unique the next time you need to take a plate somewhere.
They'd also no doubt go down a treat for a sweet afternoon snack with a cup of tea, and visitors will be impressed.
Not only are they delicious, the pink and white colours look so pretty on a lovely plate.
But the best thing about them is that they're so easy to make! Using just four simple ingredients, you'll be able to whip them up in no time and no one will guess that you didn't spend hours slaving over a hot oven.
Ingredients
1 box strawberry cake mix
1/2 cup vegetable oil
2 eggs
2 cups white chocolate chips
Method
1. Preheat oven to 175C and line two baking trays with nonstick baking paper.
2. In a large mixing bowl, stir together cake mix, oil, and eggs until well combined. Add white chocolate chips and mix through evenly.
3. Drop heaped spoonfuls of the mixture (depending on how big you want your biscuits) onto the prepared trays, allowing room to spread.
4. Bake for 12-14 minutes, then allow to cool on trays for 5 minutes before transferring to a wire rack.