Sticky Date Anzac Biscuits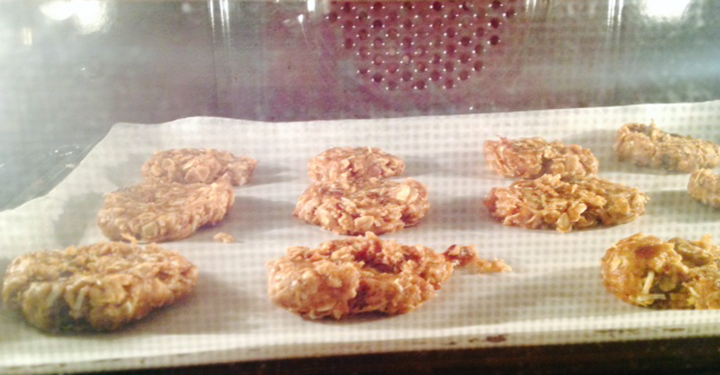 I was looking for an interesting and respectful ANZAC biscuit to bake today when I came across these… Sticky Date Anzac Cookies!
And they are now in my oven, baking away smelling fabulous!
Ad. Article continues below.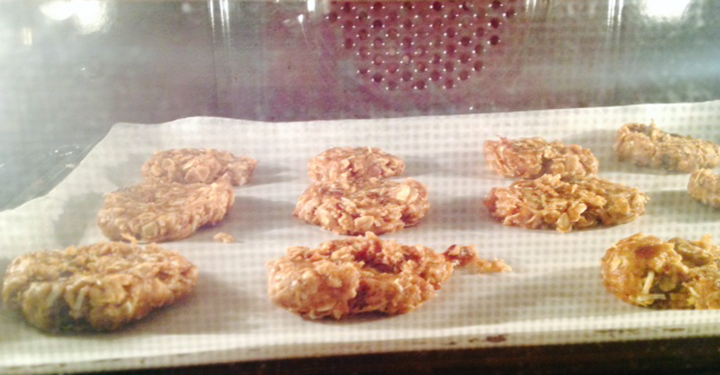 2 cups plain flour
2 teaspoons ground ginger
1 1/2 cups desiccated coconut (I used shredded for texture)
2 cups traditional rolled oats
1 cup firmly packed brown sugar
200g butter, chopped
1/3 cup golden syrup
1 teaspoon bicarbonate of soda
2 tablespoons maple syrup
1 1/2 cups dried pitted dates, chopped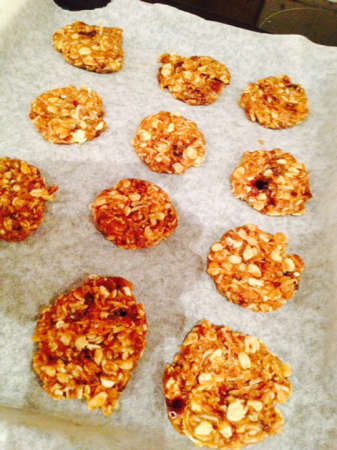 Preheat oven to 180C/160C fan-forced. Grease 3 large baking trays. Line with baking paper. Combine flour, ginger, coconut, oats and sugar in a large bowl. Make a well in centre.
Place butter, maple syrup, dates, golden syrup and 1/3 cup cold water in a saucepan over medium heat. Cook, stirring occasionally, for 5 minutes or until butter has melted and mixture is combined. Bring to a simmer. Remove from heat. Stir in bicarbonate of soda. Stand for 2 minutes.
Add butter mixture to oat mixture. Mix well to combine. Roll 1 tablespoon mixture into a ball. Flatten between palms. Place on prepared tray. Repeat with remaining mixture, placing biscuits 4cm apart on tray.
Bake biscuits, 1 tray at a time, for 12 minutes or until golden and just firm to touch. Cool on trays for 10 minutes. Transfer to a wire rack to cool. Serve.