Sticky apricot upside down cake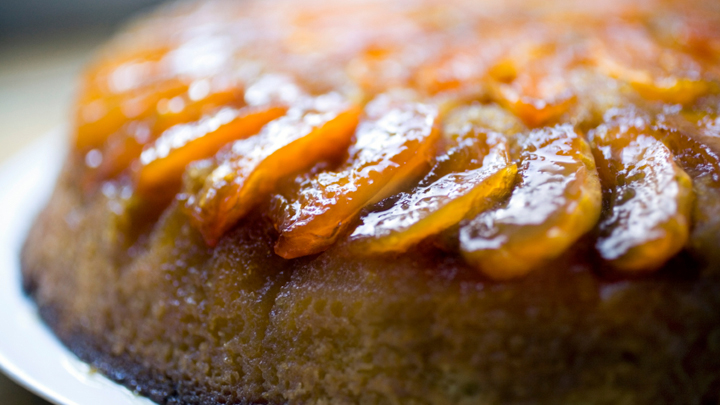 Are you looking for a new treat with your cuppa? This sticky apricot upside down cake is a seriously delicious treat. It's very moist and the apricots add a natural sweetness. Plus it's relatively easy to make and looks divine.
Ingredients
85g golden caster sugar
6 apricots, halved
Cake batter
200g butter
175 golden caster sugar
2 large eggs
75ml full-fat milk
140g plain flour
140g self-raising flour
100g ground almonds
Ad. Article continues below.
Method
Put the sugar into a deep ovenproof frying pan and turn it on high heat until caramelised. Removed from heat and lay the apricots cut side down in the caramel. You may need to cut the apricots to fit into the gaps. Set aside and pre-heat the oven to 180C.
For the cake batter, use an electric mixer to cream the butter and sugar together. Then beat in the eggs and milk. Fold in the flours, and almonds and beat until completely combined.
Spoon the cake batter mixture over the apricots and smooth over using the back of the spoon.
Place in oven for 40 minutes until puffed up and golden. Remove from oven and let sit for 10 minutes.
Invert the cake onto a plate and let cool – enjoy!
Tell us, have you ever made an upside down cake before? Will you try this recipe?