Sticky and sweet old fashioned gingerbread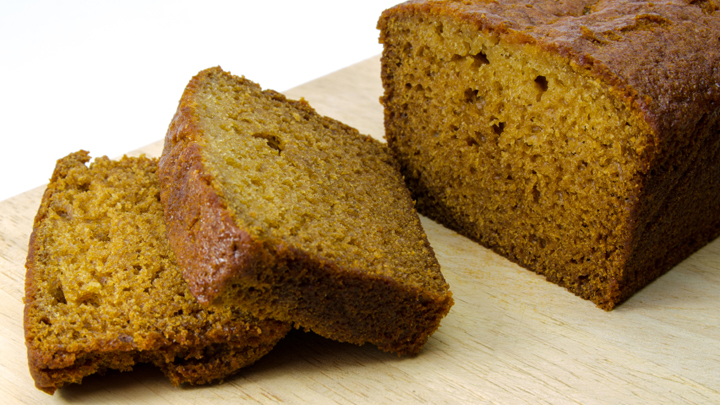 My grandma used to make this gingerbread. It tastes sweet but has that great ginger taste we all know and love.
Perfect for the colder nights or during the day with a cup of tea, this will become a favourite in no time.
Serves 8-10
Cooking time: 90 minutes
Ad. Article continues below.
Ingredients
350g (2 1/3 cups) plain flour
1 1/2 teaspoons ground ginger
2 teaspoons ground cinnamon
1/8 whole nutmeg, grated
1/4 teaspoon white pepper
1 teaspoon bi-carb soda
4 tbsp milk
175g black treacle
175g golden syrup
175g dark brown soft sugar
175g butter
2 eggs, beaten
Method
Preheat oven to 170 degrees. Grease a 20cm square, 6cm deep cake tin and line with baking paper
Sift the flour, spices and pepper into a bowl and set aside.
Mix the bi-carb with the milk and set aside.
Gently heat the treacle, syrup, sugar, butter and 150ml water over low heat, stirring until melted and well blended.
Add syrup mixture to flour and spices and beat with a wooden spoon until smooth. Beat in the eggs, a little at a time, then the bi-carb and milk mix.
Pour mixture into the tin and bake for 75-90 minutes until the cake is well risen.