Spinach and goat's cheese muffins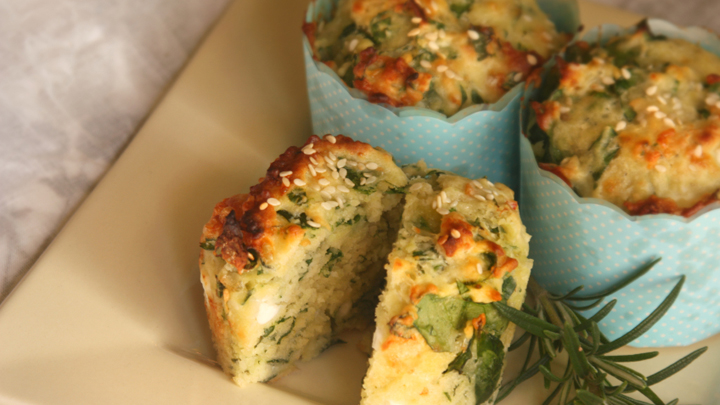 These muffins are great to make and even better to eat. It's hard to find a great savoury muffin recipe sometimes but this one is a real winner. It's an awesome grab and go food for those mornings where rushing is inevitable.
Ingredients
Makes 16 muffins
70g cheddar
40g parmesan
150g baby spinach
250ml milk
3 large eggs
70ml olive oil
450g flour
2 tsp baking powder
150g goat's cheese
Handful of sesame and pumpkin seeds
Ad. Article continues below.
Method
Preheat oven to 180C.
Grate cheddar cheese, finely chop half of the spinach and roughly chop the other half.
Pour milk and olive oil into a bowl and add eggs; whisk together. Fold through the flour, baking powder, parmesan, cheddar, spinach and a pinch of salt.
Line two muffin tins with paper cases and half-fill with batter. Crumble the goat cheese on top and then spoon remaining batter (make sure the goat cheese is totally covered).
Sprinkle with seeds and bake for 20 minutes or until golden.
Tell us, will you try making these savoury muffins?