Mouth-watering classic tiramisu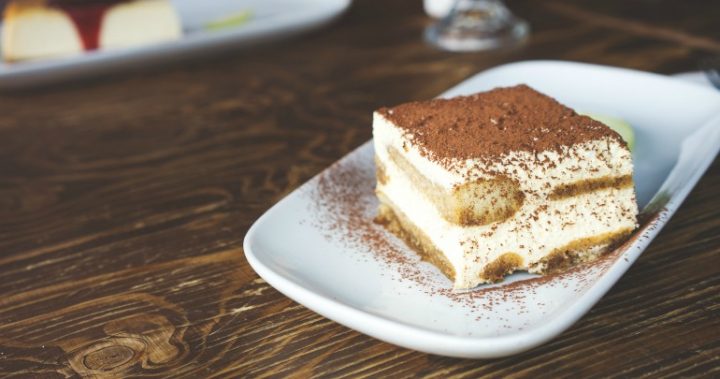 This tiramisu is the perfect liqueur dessert for any special event. Use this simple and effortless recipe to cook up a delicious and classic dessert for your friends and family.
Not only will it be a crowd-pleaser, it's also easy to prepare and completely oven-free!
Ingredients
2 cups strong black coffee
1/2 cup marsala (fortified wine)
3 eggs, separated
1/3 cup caster sugar
250g mascarpone
300ml thickened cream, lightly whipped
1 large packet of sponge finger biscuits (savoiardi)
cocoa, for dusting
Method
Combine coffee and marsala into a shallow dish.
In a large bowl, mix egg yolks and sugar with electric beaters. Beat until mixture is pale and thick. Add mascarpone and whipped cream. Gently stir until just combined.
Place egg whites in a medium bowl and beat until soft peaks form. Gently fold egg whites into the mascarpone mixture with a large metal spoon.
Dip biscuits into the coffee mixture and place on the base of a 19cm square dish, making sure to cover the surface completely. Spread one third of the mascarpone mixture over the biscuit layer. Repeat two more times. Finish with a cream layer. Cover with plastic wrap and leave to cool in refrigerator for 2 hours. Dust with cocoa and serve.