Grandma's corned beef in mustard sauce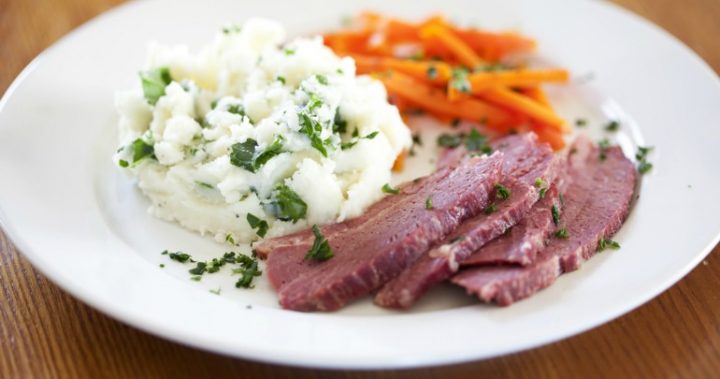 There's nothing better than the smell of food cooking in your kitchen. Unless it's food cooking all day in your slow cooker.
This is my Grandma's recipe out of her old scrapbook. The whole family just loves the combination of melt in your mouth meat with the tangy mustard sauce! The great part is that the sauce can be stored in your fridge for a week or so, and is great to use when using up the leftovers. Corned beef sandwiches, anyone?
Ingredients
3 carrots
1.5 – 2kgs silverside
2-3 medium onions, quartered
1-2 cups water
Mustard Sauce
1 cup of water from the corned beef
1 tbsp flour
1 tbsp sugar
1 tbsp butter
1 tsp dry mustard
1 egg, well beaten
2 tbsp vinegar
Method
Put all ingredients for the corned beef into the slow cooker, cover and set to low for 12-24 hours OR high for 7-10 hours.
For the sauce, mix water, flour, sugar, butter and dry mustard and bring to the boil.
Take off the heat and beat in the well beaten egg and then the vinegar.
Serve on plate with sauce and some greens and mashed or boiled potatoes
What do you love to include with your corned meat meals?