Slow cooker corned beef silverside with mustard sauce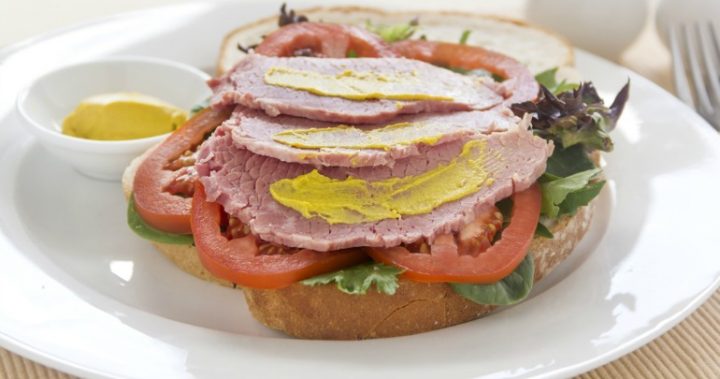 Corned beef silverside with mustard sauce is one of those old school recipes that everyone loves, but you may have forgotten about it or just not made it in a while.
This recipe makes the best combination of melt-in-your-mouth meat with an amazing tangy mustard sauce.
The great part is that the sauce can be stored in your fridge for a week or so, and is great on corned beef sandwiches.
Ingredients
1 corned beef silverside
3 carrots
2-3 medium onions, quartered
1-2 cups water
1 cup of water reserved from the corned beef
1 tablespoon flour
1 tablespoon sugar
1 tablespoon butter
1 teaspoon dry mustard
1 egg, well beaten
2 tablespoons vinegar
Method
1. Put the corned beef silverside, carrots, onions, and water into the slow cooker, cover and set to low for 12-24 hours or high for 7-10 hours.
2. For the sauce, mix the reserved water from the beef with the flour, sugar, butter and dry mustard together in a small saucepan and bring to the boil.
3. Take off the heat and beat in the well beaten egg and then the vinegar.
4. Serve beef sliced on plate with sauce and some greens and mashed or boiled potatoes.
5. Use the leftovers – if there are leftovers – for the best sandwiches for lunch the next day!