Slow cooker caramel apple crumble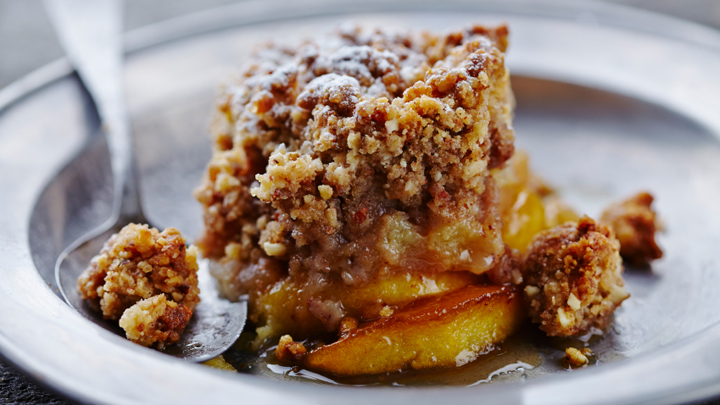 This is a super-sweet decadent dessert so even a small serve is a taste-bud treat!
Serves 4–6
Preparation: 15 mins
Cook: 2–4 hours + 1 hour resting
Ad. Article continues below.
Ingredients
5 large apples, peeled, cored and cut into chunks
¼ teaspoon salt
1 teaspoon ground cinnamon
1 cup (firmly packed) light brown sugar
½ cup white sugar
Vanilla ice cream, to serve
CRUMBLE TOPPING
⅔ cup rolled (porridge) oats
⅔ cup (loosely packed) light brown sugar
¼ cup plain (all-purpose) flour
½ teaspoon ground cinnamon
3–4 tablespoons chilled butter, finely chopped
1 teaspoon vanilla extract
Ad. Article continues below.
Method
Put the apple pieces in a large bowl or plastic bag with the salt and cinnamon and toss to coat well.
Combine the brown and white sugars in a separate bowl then spread over the base of a slow cooker. Place the apple pieces in a layer on top of the sugar mixture.
Combine all the crumble ingredients in a bowl, using your fingers to completely rub the butter into the dry ingredients.
Sprinkle the crumble topping mixture over the layer of apples in the slow cooker.
Cook on HIGH for 2 hours or LOW for 4 hours.
Turn off the heat and allow the apple crumble to sit, covered, for 1 hour so the sauce will thicken more.
Serve the crumble with a scoop of vanilla ice cream.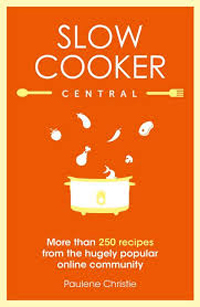 This recipe is taken from Paulene Christie's best selling book Slow Cooker Central. If you loved this recipe and want to see more, you can purchase the book here.