Slow cooker apricot chicken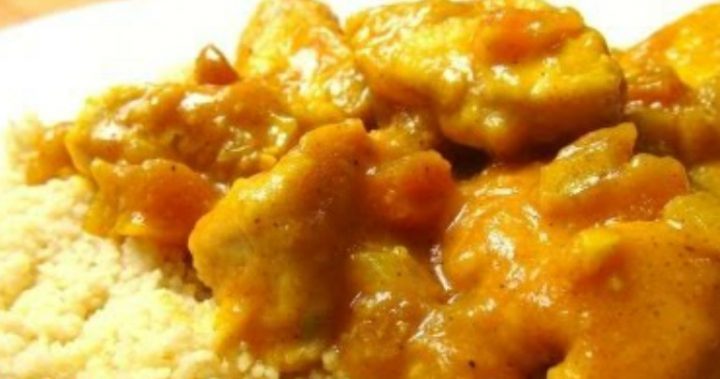 This sweet and savoury slow cooker delight is a real winner! Juicy apricots and succulent chicken breast – need we say more?
Apricot chicken is one of those dishes that's always a real crowd pleaser, even for the fussy ones. And it's so easy to make, full of simple, wholesome ingredients, and especially this slow cooker version which will have dinner cooking while you relax, and hot and ready to serve at dinner time.
Simplify it even more with microwavable rice if you'd rather not cook any more than necessary!
Ingredients
1-1.5 kgs chicken, diced chicken breast or thighs
1 large tin of apricots in natural juices
1 packet french onion soup
1 chopped onion
1 chicken stock cube
1 cup water
Light sour cream
Method
1. Place the whole tin of apricot and juice in the slow cooker, add french onion soup packet and chopped onion, and stir together.
2. Next, mix the stock cube into the water and pour into slow cooker.
3. Place chicken in the slow cooker and stir gently so that all the chicken is covered in the apricot mixture.
4. Cook on high for 3 – 4 hours
5. Serve on a bed of cooked white rice. Add a little dollop of light sour cream on top to add to the richness of the apricots.