Slow cooked red pulled pork and dirty slaw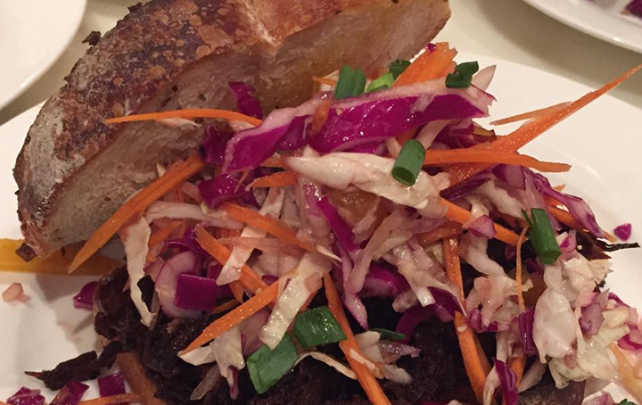 This recipe has everyone in our family overwhelmed.  It smells amazing while it is cooking, and even better when it is served. It is easy, tasty and will serve a large group for a dinner party with just one piece of meat.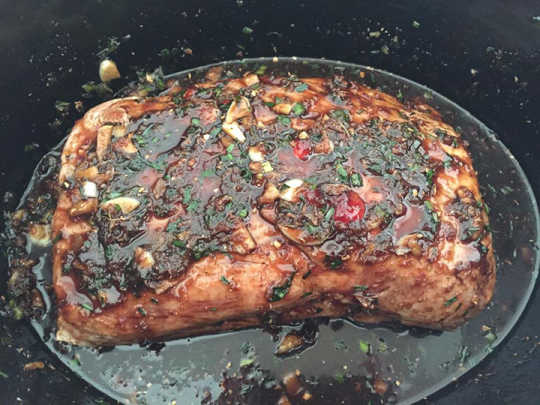 Ad. Article continues below.
Ingredients
1kg pork shoulder or loin roast
2 tablespoons of vegetable or peanut oil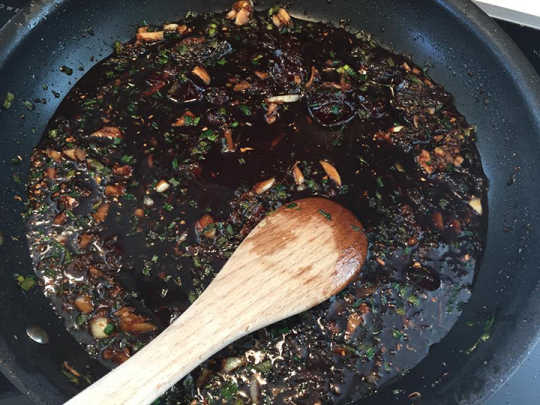 Ad. Article continues below.
For the sauce
1 large shallot
2 cloves garlic
1 thumb-sized piece of ginger
1 teaspoon of Chinese five spice
250ml pomegranate juice
2 tablespoon brown sugar
2 tablespoons soy sauce
60ml plum jam
Method
Season the pork with salt and pepper. Heat oil in heavy pan over medium-high heat
Add pork and sear/brown on all sides.
Remove pork from pan and place in slow cooker.
Turn up the heat to high and add half of the pomegranate juice, scrapping the sides of the pan of any brown bits from the pork and stirring in.
Roughly chop garlic, ginger and shallot.
Once the liquid has reduced a little, add the veg and spices and reduce heat to low.
Add sugar, soy sauce and plum jam, and stir to combine.
Add the remaining juice the gently pour the marinade over the pork in the slow cooker.
Turn the pork a couple of times ensuring the pork is evenly distributed around the meat.
Set temperature to low and cook undisturbed for 8-10 hours.
Remove pork carefully, allowing the juices to drain back into the cooker.
Skim off any fat that has collected and carefully strain marinade into a small saucepan over a medium-heat.
Using two forks, gently pull the pork apart then transfer to a serving bowl and pour over the slightly reduced marinade.
Ad. Article continues below.
Dirty slaw with Asian style dressing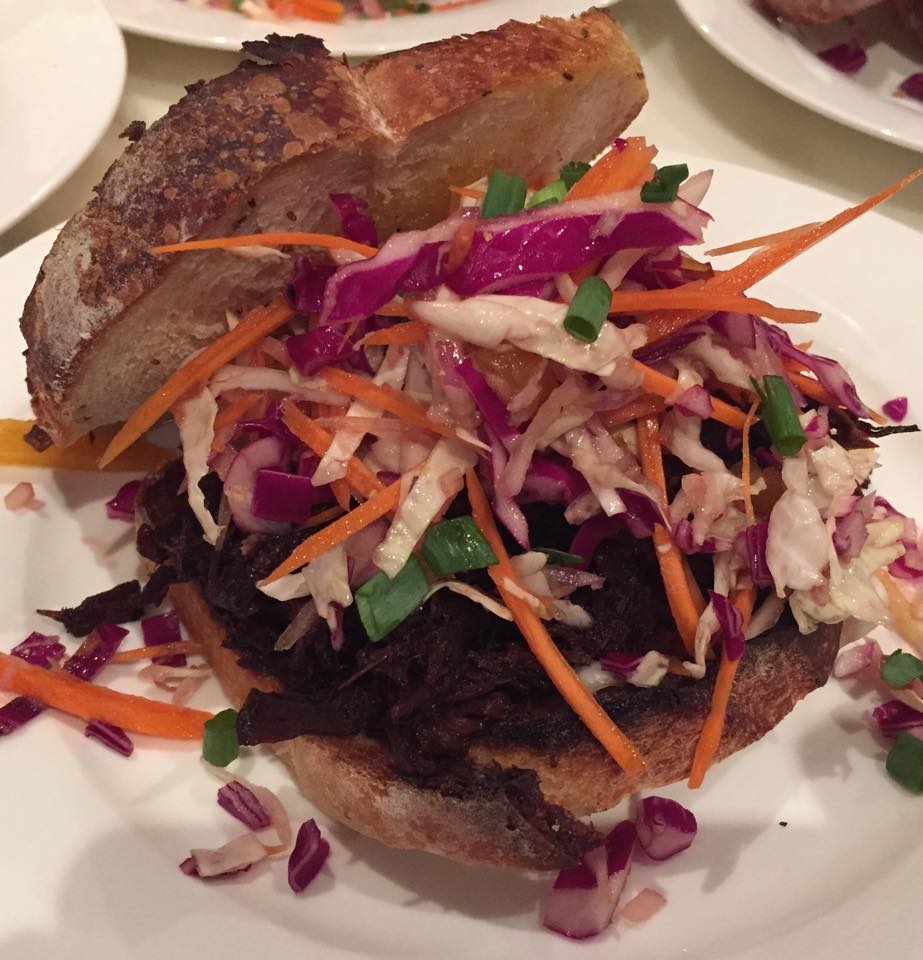 Ingredients
2 teaspoons freshly grated ginger
120ml pomegranate juice
60ml rice wine vinegar
1 tablespoon vegetable oil
1 tablespoon soy sauce
1/4 cup shredded carrot
1/4 cup shredded red cabbage
1/4 cup shredded white cabbage
3 shallots
1 red onion
Method
Ad. Article continues below.
Add all ingredients into a jam jar and shake hard for a few seconds.
Put all through the (chopping) food processor or mandolin.
Add dressing and taste as you like…
There should be plenty left over which you can store in a sterilised container for three days.
Assembly
Lighty toast your favourite buns, thick cut crusty bread or brioche rolls, add a helping of the pulled pork and top with a healthy serve of dirty slaw.
Pulled pork is also great with rice and sautéed greens.
ENJOY.