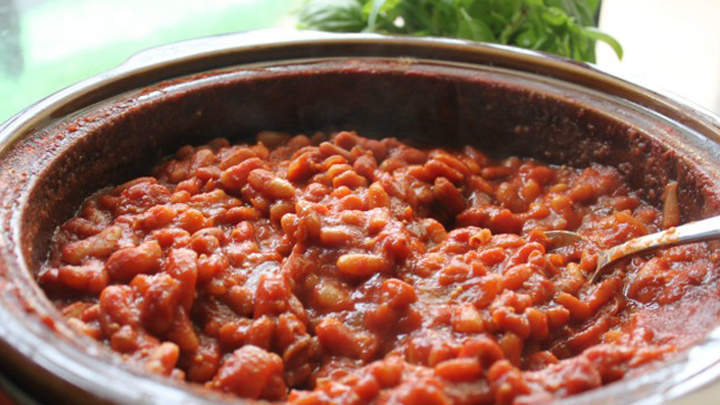 With the winter weather here, it's also nice to find a new recipe to warm you up. Here is a delicious and warming breakfast recipe, not porridge but baked beans! Cooler weather requires yummy comfort food. You can set your slow cooker so it's ready to eat in the morning; it's a fabulous treat to wake up to a ready-made breakky.
Ingredients
Makes: Heaps! 
4 cups dried white beans (750g)
2 x 700g jars of passata (Tomato Puree)
1 litre water or bone broth
¼ cup maple syrup
1 large spanish onion (roughly diced)
1 clove garlic (grated)
3cm piece fresh turmeric (grated)
2 tablespoons mustard seeds
2 tablespoons apple cider vinegar
1 teaspoon cumin powder
1 teaspoon coriander powder
1 teaspoon thyme leaves
Pinch of sea salt and pepper
Ad. Article continues below.
Method
Place all ingredients in the slow cooker and mix thoroughly.
Put temperature on medium and cook for 6-8 hours or until the beans are cooked.
*Store leftovers in airtight container in the fridge for 2-3 days and reheat as you need it.
Ad. Article continues below.
Original recipe can be found at Cutoutthecrap.com.au.
Tell us, will you try this recipe? Have you ever made baked beans before?