Skinny lemon and honey chicken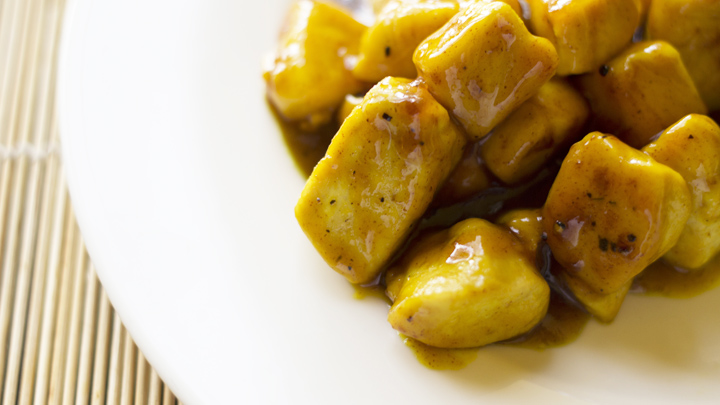 Looking for a light, easy chicken recipe for dinner this week? This skinny lemon and honey chicken is gluten-free and totally delicious.
Much better that the store bought stuff or greasy takeaway, you won't feel bloated after dinner.
Ingredients
Ad. Article continues below.
500g boneless, skinless chicken breasts, diced
3 tablespoons gluten-free soy sauce
2 tablespoons rice wine vinegar
salt and pepper
1 tablespoon olive oil
Honey lemon sauce
3/4 cup chicken stock
1/4 cup fresh lemon juice
3 tablespoons honey
2 tablespoons cornstarch
zest of 1 lemon
pinch of ground ginger
Method
Pop the chicken, soy sauce and rice wine vinegar into a large ziplock bag, and toss until the chicken is evenly coated in the liquid. Refrigerate for at least 10 minutes, or up to 8 hours.
Drain and transfer the chicken to a plate and season on both sides with salt and pepper. And in a separate bowl, whisk the honey lemon sauce ingredients together until combined.
Heat oil in a large pan over medium-high heat. Add the chicken and saute for 10 minutes or until it is cooked through and no longer pink inside, stirring and turning the chicken occasionally for even cooking. Transfer the chicken to a separate plate.
Pour the marinade into the empty pan and cook for 2-3 minutes, or until the sauce reaches a low boil and thickens.
Add the chicken back into the pan and toss until it is evenly coated with the sauce. Remove from heat and serve the chicken immediately, topped with optional toppings if desired.
*photo for illustrative purposes only – your dish may differ in colour/texture.